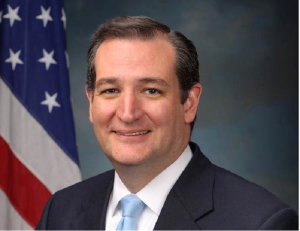 The most recent poll by the Washington Free Beacon in Wisconsin shows Ted Cruz leading the field.  This is the second poll with Cruz leading in Wisconsin.  The other one is from Emerson.
Cruz's 4.8 percent lead expands dramatically if Kasich drops out.
From Lachlan Markay:
Ted Cruz holds a modest lead over Donald Trump in Wisconsin two weeks before that state's winner-take-all Republican primary, according to a new Washington Free Beacon poll.

The Basswood Research survey of 500 likely Republican primary voters, conducted on March 19 and 20, shows the Texas senator leading Trump by 4.8 points, 36.2 to 31.4. Ohio Gov. John Kasich trails with 20.8.

Cruz's lead expands dramatically in a head-to-head contest with Trump. If Kasich were to drop out before the primary, 47.8 percent of respondents say they would back Cruz, compared to just 36.2 percent for Trump.

…

The contest will be an open primary, meaning members of any political party can participate. Seventy-two percent of Free Beacon poll respondents were registered Republicans.

The Free Beacon survey shows Cruz with the largest lead he's had in the state. An Emerson pollreleased on Wednesday showed him leading Trump by one point. Every other survey since Wisconsin Gov. Scott Walker withdrew from the race showed Trump or neurosurgeon Ben Carson in the lead, according to RealClearPolitics.

According to the Free Beacon poll, which had a margin of error of 4.4 percent, likely primary voters have a far less favorable view of Trump than his two rivals. Trump's net favorable rating is +9.8, compared to +35.4 for Cruz and +41.2 for Kasich.

Survey respondents also expressed concerns with Trump's policy positions and campaign style.

Nearly 60 percent of respondents agreed that Trump "does not have the right temperament to be president." Forty-two percent strongly agreed. More than 61 percent said he "holds numerous liberal positions."
Trump has lost his lead there and it looks like the American people are getting wise to Trump's lies and dirty tricks.  The personal attacks and smears are turning the American people off and they are increasingly turning to Ted Cruz, the only principled conservative running for President.