A Hasidic man was slashed in the face and the arms during a robbery at a Nolita train station early Friday, The New York Daily News reported.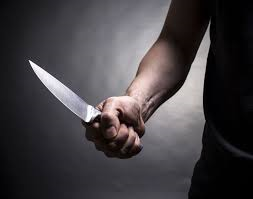 The victim, who is in his 50s and only speaks Yiddish, was on the southbound No. 6 platform at the Bleecker St. station about 3:30 a.m. when a black man sporting dreadlocks and a brown jacket attacked him, according to the report.
The thief slashed his victim in the face, arms and hands as he robbed him of an undisclosed amount of money.
He then ran off, discarding his bloody knife on the platform, officials said.
Channel 2 News in Israel reported that the victim, who was taken to Bellevue Hospital with minor injuries, is an Israeli.
Police are investigating whether the attack was a possible hate crime, since the victim was dressed in traditional Hasidic clothes, one police source told The New York Daily News.
In February, a Jewish man in his 30s was stabbed in the back in an apparently unprovoked attack in New York's Crown Heights neighborhood. Police were investigating that incident as a hate crime as well.
In November of 2015, a Jewish man was stabbed in Crown Heights and, several hours later, an Orthodox Jewish man was punched and had his cell phone knocked from his hand as he was walking to a synagogue in the same area.
Source material can be found at this site.