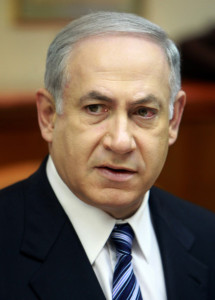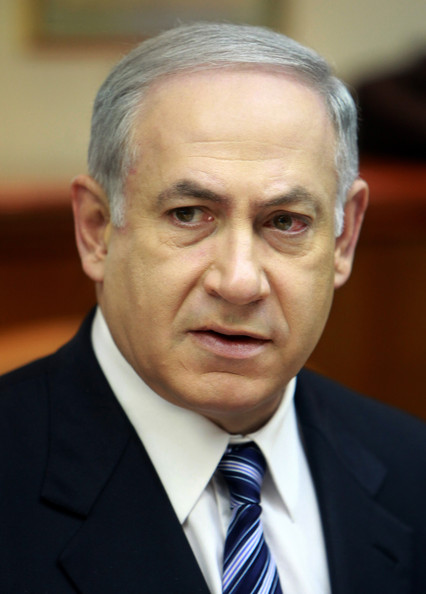 Prime Minister Binyamin Netanyahu said on Wednesday that Israel would upgrade its ties with the 28-member NATO military alliance by opening a permanent mission to its Brussels headquarters.
"I declare that Israel will accept the invitation and open an office, in the near future," Netanyahu said at the start of a cabinet meeting.
"The countries of the world want to cooperate with us because of our determined fight against terror, our technological know-how, our intelligence network and other things," his office quoted him as saying.
The Israeli foreign ministry said in a statement late Tuesday that NATO had invited the Jewish state to "open an office at NATO headquarters in Brussels and complete the process of accrediting its representatives to NATO."
An Israeli expert told AFP that the invitation was a result of pressure by other NATO members on Turkey, which joined in 1952, to drop its veto on closer alliance ties with its former ally.
"It's a Turkish confidence-building measure vis-a-vis Israel," said Tommy Steiner, an expert on NATO-Israel ties at the Institute for Policy and Strategy near Tel Aviv.
"Since the introduction of the new (NATO) partnership policy in 2014 Israel was formally invited," he said. "But Israel never did that because there was a Turkish veto on such a measure."
Turkey was a key regional ally of Israel until it cut ties with the Jewish state in 2010 over the infamous Mavi Marmara incident, in which Turkish ships tried to breach the naval blockade on Gaza. Turkish extremists attacked IDF soldiers who were forced to board the ship as it refused orders to turn around, leading the wounded soldiers to open fire to save their lives and in the process kill ten attackers.
Israel and Turkey held secret talks in December on a rapprochement, with another round taking place in February in Geneva, although it appears a fallout with Russia is largely fueling Turkey's desire for normalization, even as it refuses to remove Hamas's headquarters from Istanbul.
Steiner said that the geographically and politically diverse NATO alliance would not invite Israel into a full-fledged mutual-defense pact.
"Israel is not going to be a full member, it's not on the cards," he said. "Israel will be officially accredited to NATO, it will have a permanent mission at NATO headquarters as a partner."
Israel already participates in military exercises with NATO members other than Turkey, notably the United States.
Israel and NATO upgraded ties as the organization will formally recognize an official Israeli representative who will have a permanent office at the military alliance's Brussels headquarters. David Walzer, Israel's Ambassador to the European Union, currently represents Israeli interests there. Why now? The European Jewish Press says NATO-member Turkey removed its veto of the upgrade.
AFP contributed to this report.
Source material can be found at this site.