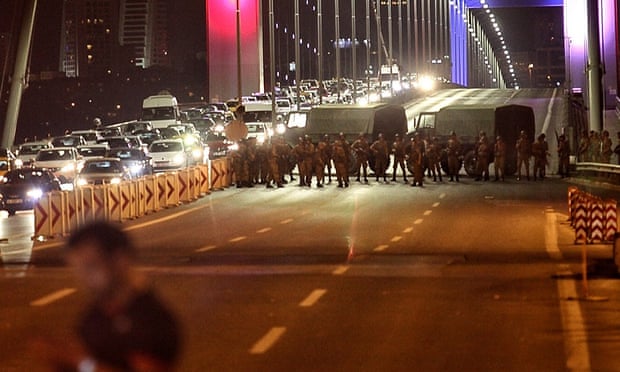 Turkey's army says it seized power in the country as warplanes flew over the capital and tanks blocked roads in Istanbul. Prime Minister Binali Yildirim said his government is still in control and will resist.
The army said in an e-mailed statement that it took power to restore freedom and democracy. It said all international agreements will be honored.
The coup effort won't be permitted to succeed, Yildirim told NTV television. He said army units have besieged "some institutions," and he said police — traditionally closer to his government than the army — have been ordered to use arms if necessary. He said the elected government remains in power.
It wasn't immediately clear how much of the country is now under military control.
Since 1960, the NATO member has experienced at least three takeovers by the secular-minded army. But since the Islamist-rooted Ak Party government came to power in 2002, the political influence of the military has been trimmed.
Turkey's lira plunged the most in two months, dropping 3.8 percent to 2.9901 per dollar.
Ukraine's former president Viktor Yanukovich was also elected by the people in an election and overthrown on a coup leading to his replacement.