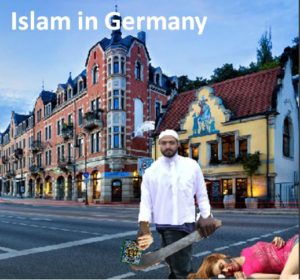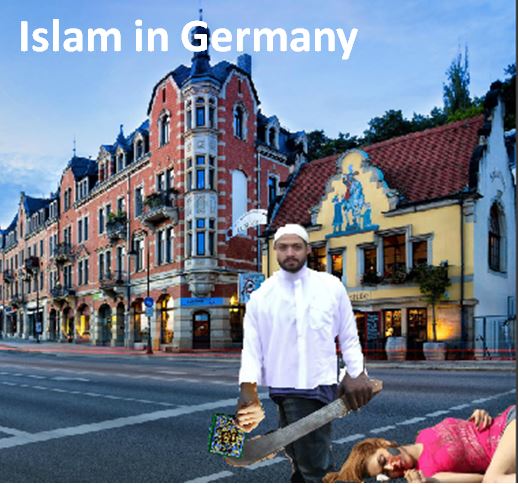 News stories only get worse in Europe, the continent is in rapid decay as Islamic Terrorism becomes all more and more common.
As Europe had it doors open to Islamic immigration the sad reality is violence, mass deaths and terrorism are quickly become the new norm for Europe. This month Europe has seen more terrorist attack in the last month than they have seen in over 1,500 years, all thanks to Multiculturalism.
As the bodies are still being rounded up from the Terror attack at a Munich mall in Germany another 21 year old Syrian migrant was hacking up an infidel German woman with a machete killing her and injuring two other people in the southern German city of Reutlingen on Sunday.
The same police that hid the migrant rape crisis on New Years and even erased video footage of the mass migrant rapes from surveillance cameras is also claiming this act of terrorism had no apparent connection to ISIS.
The asylum-seeking Muslim Syrian man had been involved in previous incidents causing injuries to other people, a police spokesperson said.
The spokesman had no immediate information on when the man arrived in Germany, or when the previous incidents took place.
"There is no danger to anyone else at this time as he was arrested," police said. "Given the current evidence, there is no indication that this was a terrorist attack.
It was the fourth act of Islamic violence against civilians in western Europe – and the third Islamic attack in southern Germany – in 10 days.
What will things look like in 10 years?
Update: Local news sources are now suggesting the woman in question may have been married to the asylum seeker and she was pregnant, this may be another honor killing.
Remarkably, a German citizen stepped in to help police arrest the machete-wielding killer. An eyewitness told German newspaper Bild: "The perpetrator was completely out of his mind. He ran with his machete even behind a police car. A BMW driver gave it some gas and ran him over. Then he lay prostrate and did not move".
PHOTO: Reportedly shows the attacker after being apprehended by police, Reutlingen #Germany – @News_Executive pic.twitter.com/Y2VNMMhR2G

— Conflict News (@Conflicts) July 24, 2016