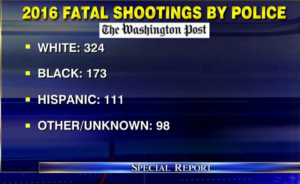 The ongoing riots in Charlotte over the police shooting of Keith Lamont Scott has some outraged observers wondering if "white lives matter."
#CharlotteProtest Beating man begging for mercy in parking garage. @AC360 @seanhannity @BretBaier Credit:Lenard Bennett (facebook) @ncnaacp pic.twitter.com/YWHEU2UV1n

— Queenie ???? (@LibertarianQn) September 22, 2016
Many were also outraged by witness reports that Charlotte rioters had tried to throw a photographer into a burning fire.
#WCCB witnessed protesters try to throw still photographer into fire in Uptown #Charlotte. https://t.co/T6i8AH5iGu #CharlotteProtest #news pic.twitter.com/t26WgIlwOh

— WCCB, Charlotte's CW (@WCCBCharlotte) September 22, 2016
Other videos emerged on social media showing violent black rioters attacking white bystanders. Users tweeted them out using the hashtag #WhiteLivesMatter.
https://twitter.com/Emma1510R/status/779002312585084928?ref_src=twsrc%5Etfw
#WHITELIVESMATTER: Charlotte Gang Up on White Man with Hands Up, Drag and Pummel Him – Breitbart https://t.co/2wSLnqJT1G via @BreitbartNews

— Deplorable Clint (@Clint_009) September 22, 2016
The left-wing Poverty Law Center has described "White Lives Matter" as a "racist" and "neo-Nazi" movement established in response to the Black Lives Matter movement.
With Multiculturalism and the growing hatred and racism toward white skinned people in both Europe and the USA, what future do they have in the world full of leftist bigotry and hatred?