Republicans will maintain control of the House of Representatives, NBC News projects.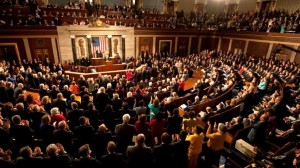 The GOP is seen taking 236 seats to the Democrats' 199, according to NBC's House Model.
Republicans were widely expected to hold the House and create a policy buffer in a possible Hillary Clinton presidency.
 Still, the development proves all the more important for the Republican agenda — and the potential to block the Democratic policy slate — as the parties fight for Senate control and the presidency on Tuesday night.
Some believed the Democrats could have a chance to seize control of the chamber amid the peak of Donald Trump's woes in early October, but those chances looked to vanish as the presidential race tightened.