Billions of Christians around the world are excited to celebrate Christmas this weekend.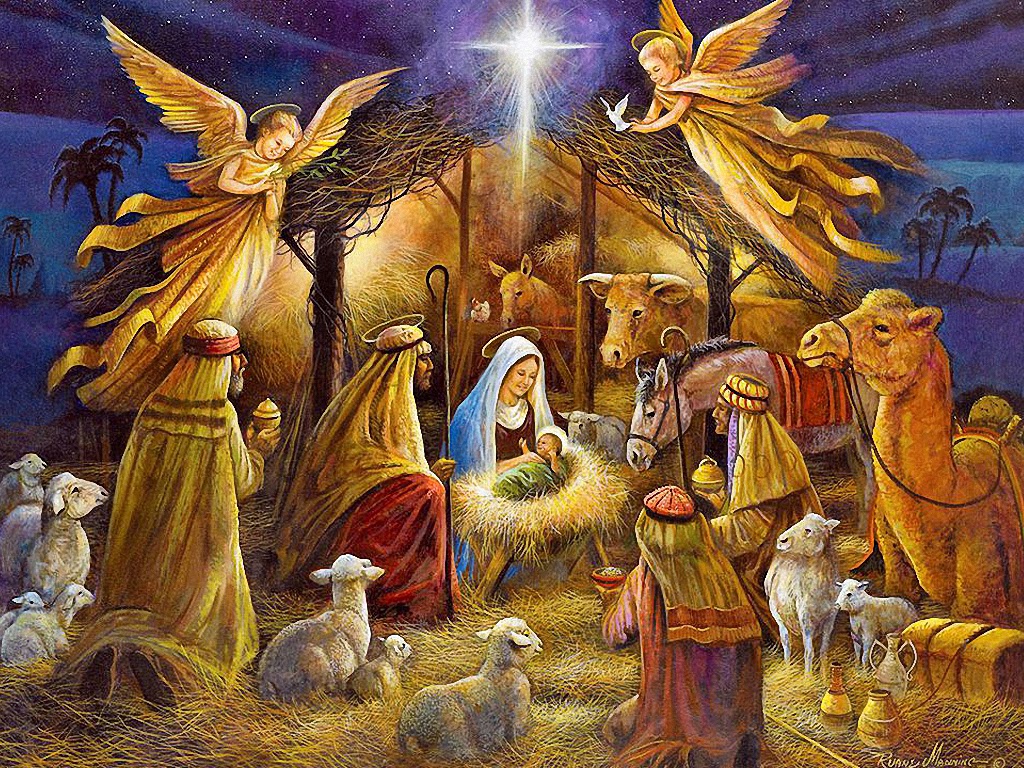 An annual festival commemorating the birth of Jesus Christ, observed most commonly on December 25 as a religious and cultural celebration among billions of people around the world.
Date:
December 25; Western Christianity and some Eastern churches; secular world; January 7; Some Eastern churches; January 6; Armenian Apostolic and Armenian Evangelical Churches; January 19; Armenian Patriarchate of Jerusalem.
Christians around the world are celebrating, this is a time of festivities, good food and families getting together.
Sadly this week Germany was attacked by Orthodox Muslims driving a large truck through a Christmas   market.  Muslims, don't share quite the same excitement of Christmas. In many Muslim-majority countries, such as Saudi Arabia, Brunei and Somalia, Christmas celebrations are outright banned banned and illegal.
As we celebrate we also must remember the Genocide Christians are facing from Muslim in the Islamic world. Islamist  are waging a religious persecution so severe that, as Pope Francis and Patriarch Kirill stated in their historic joint statement last week, "whole families, villages and cities of our brothers and sisters in Christ are being completely exterminated."
In Iraq and Syria, where Christian communities, a groundswell of prominent voices is now acknowledging, face genocide from Muslim jihadist.
On a positive note  our Friend Israel and In his annual Christmas message, Israeli Prime Minister Benjamin Netanyahu noted the common bonds that Jews and Christians share, as well as the thriving Christian community in Israel."To all of our Christian friends around the world, Merry Christmas and a Happy New Year," Netanyahu said in a video message on Thursday from the courtyard of the International Christian Embassy Jerusalem (ICEJ), one of the world's largest pro-Israel Christian ministries with branches in over 85 nations and supporters in 160 countries worldwide.
Netanyahu added that he is "proud" of Israel's relationship with the Christian community and "the bond with you because we all know that this land of Israel is the land of our common heritage. It changed the story of humanity, it changed civilization."
At Christmas time once, a man named Joseph and a woman named Mary were going to have a very special baby. An angel told Mary the baby was God's own son! His name was Jesus. The Gospel of Matthew Immanuel refers to Jesus Christ. Immanuel(Hebrew meaning, "God with us"; also romanized Emmanuel, Imanu'el)
No room at the inn
Joseph and Mary had to go to Bethlehem, a city far away. But when they got there, there was no room for them at the inn.
Born in a barn
The inn keeper told them they could stay in the barn. That night, bay Jesus was born among the animals in the barn!
Shepherds in the field
Nearby, there were some shepherds taking care of their sheep. Suddenly, the sky was filled with angels! they told the shepherds that Jesus had been born that night. The shepherds hurried away to find him.
The wise men
Even some wise men from far away heard of Jesus. God put a special star in the sky to lead them to where Jesus was! They traveled a long time. Finally, they found Baby Jesus.
Gifts to Baby Jesus
The wise men gave gifts to baby Jesus. They knew he was God's own son because God had told them.
Luke 1:26-38 tells us the story of the angel Gabriel's visit to Mary.  This must have been quite unnerving for Mary, a visit from a heavenly being telling her that she, a virgin, has been chosen to give birth to the Savior of the world.  Mary was initially frightened until Gabriel told her that she had found favor with God.  Gabriel explained to her that she would conceive a child by the power of the Holy Spirit.  Believers rightly celebrate Jesus' birth, but it was actually a normal birth; if being born in a stable can be called normal, that is.  However, His conception was a one-time event that was unique in all of history.
The angel told Mary a few things about her soon-to-be-son:
He was to be called "Jesus" (1:31);
He will be great and be called the Son of the Most High (1:32);
God will give Him the throne of David (1:32);
there will be no end to His kingdom (1:33);
He will be called Holy-the Son of God (1:35).
Gabriel assured Mary these things would surely take place because, "…nothing will be impossible with God" (1:37 ESV).  Mary and the angel ended their conversation with Mary humbling herself to the will of God.
Christmas Celebrations Around the world (IN PICTURES):