Prime Minister Netanyahu said Monday that he had asked British Prime Minister Theresa May to stop funding radical left-wing associations and specified "Breaking the Silence."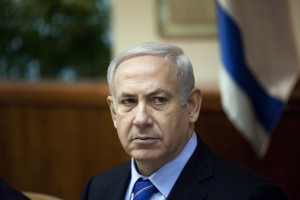 The Haaretz newspaper reported that Netanyahu transmitted a document with a list of associations which receive direct or indirect funding from the British government including Breaking the Silence. Netanyahu said to May that Britain would obviously not be content if Israel were funding associations working against British interests.
Netanyahu's bureau stated that Britain is indirectly funding Breaking the Silence by transferring funding to organizations like Christian Aid and CAFOD which in turn transfer funds to Breaking the Silence.
Breaking the Silence responded by saying that the British government is not contributing at present to the organization. "The depth of the incitement and lies is the depth of the police investigations. The prime minister is mired in police investigations. 100% of his campaign money comes from abroad and he runs the country as if it was his family business is the last person who can talk about foreign funding."
Source material can be found at this site.