Keith Davies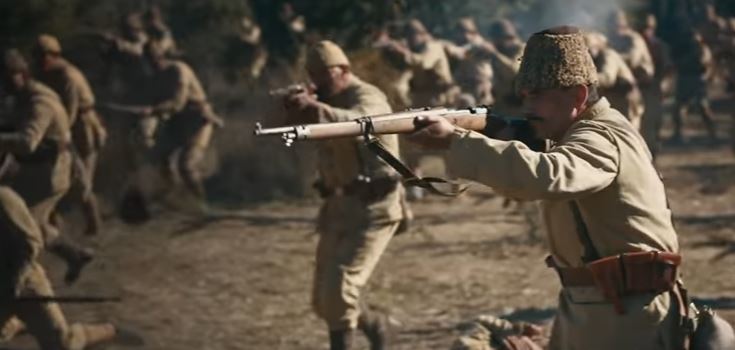 Executive Director of Rescue Christians
As Shoebat.com has reported, as well as some in the world media of Recep Erdogan's elevation as President of Turkey for the next 14 years, which is in effect for life. Walid Shoebat has carefully analysed the role of Turkey as the Beast and Anti Christ system going back many years, even before Walid Shoebat wrote his first book "Why I Left Jihad" in 2005. Walid's correct interpretation of Bible prophecy is being vindicated as Turkey and the Presedent Recip Erdogan have fully exposed themselves as the anti Christ system with incrediblly specific and accurate comparisons to the attributes of the Anti Christ. One can also sift through our archives over many years of Shoebat.com to see the immense research we have compiled on Erdogan and the role of Turkey in End Times.
Now that we know what the future brings and as the End Days approach with amazing speed, we as Christians and Jews must do as we are commanded and warn and save our brethren that are in harms way. It is now a matter of urgency that all Turkish citizens of the Christian faith, Turkish Jews and other Non Muslims including over 30,000 Christian refugees make plans to leave Turkey before the dark clouds have totally enveloped them. Once the Anti Christ unleashes his evil persecution it will be too late to save them. Most Jews failed to heed the warning when Hitler came to power. Hopefully already many Non muslims who now live in Turkey will make plans to move form Turkey ASAP, we know of many clergy who are very aware of the danger of Erdogan and his Caliphate ambitions. The number of Christians, Jews and non Muslim refugees is over two hundred and fifty thousand people who currently live inside Turkey's borders. We have already started to make private inquiries about their possible evacuation.
Tonight I was invited to see a preview screening of the brand new movie which will be released this Friday April 21st 2017 called "The Promise." I HIGHLY RECOMMEND THIS VERY WELL MADE MOVIE. Do not be decieved by the trailer as a love story. It is a love story but this is only used as a way of telling the story of the Armenian Genocide. It shows you all the atrocities that were carried out by the Ottoman Turks who were as brutal and cruel as the Nazis. Remember, it was the Nazis who copied the exact same methods as the Turks: cattle car transports, concentration camps, forced marches, starvation, collective punishment and mass murder. The only thing the Nazis did different was the gas chambers. Three million people were murdered which included one and a half million Armenians, seven hundred thousand Chaldeans and five hundred thousand Greek Orthodox. Do not be deceived by the trailer below as "just a love story" this is done to attract people who like love story type movies and suck them them in so that they might get an education, which sadly to many Americans need. Support this great film, GO AND SEE IT and drag some friends with you who need to WAKE UP.
The Armenian Genocide/Holocaust is about to happen again, There are over 100 million Christians living as minorities in Muslim majority countries, we need to do what we can as soon as we can to save our brothers and sisters.