By Sara Carter on Twitter @SaraCarterDC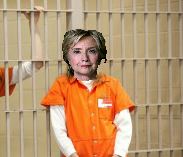 Bangladeshi Prime Minister Sheikh Hasina's conversation with Hillary Clinton over Dr. Muhammad Yunus' removal from Grameen Bank.

Islam said the prime minister informed Mrs. Clinton that according to Grameen Bank rules and regulations, nobody can hold the position of the Managing Director of Grameen Bank after the age of 60. He was 70 at the time of his removal and had wrangled for months to no avail with the prime minister over his removal.

According to the Bangladesh government, Grameen Bank is part of a statutory body of the government and therefore is subject to the banking laws, saying they told Clinton "Dr. Yunus drew salaries and allowances illegally for 10 years."

A commission set up by the Bangladesh government also began investigating Grameen Bank in 2012 for financial mismanagement.

Yunus did not return calls seeking comment. But he has long denied any wrongdoing and suggested his ouster was the result of internal politics — he considered creating a rival political party in 2007 but ended up not doing so.

In a 2013 interview, Yunus said he feared his ouster would put the bank he founded to help millions of impoverished people with microcredit — small loans that are often unsecured by assets but have higher interest rates — under too much government control and alter its mission.

"It will be a disaster," he said at the time. "Everybody in Bangladesh knows that if any business is controlled by the government, it goes down. Now why do they want to do that for the bank?

"Attack me as a person if you don't like me, but what wrong has the bank done? The bank is owned by the poor women, it is financed with their deposits," he added. "The bank should be under the control of those women. That's the way I had always wanted to keep it."

"People in public life shouldn't be raising money from anybody, anywhere, or for anything," Painter said. "But until we fix the campaign finance system this is the way it's going to be."

Painter, who supported Clinton during her campaign for president, said that there is little if any evidence that she crossed any legal lines regarding the Clinton Foundation. He said favoritism to somebody giving money to campaign is often and frequent in Washington D.C. politics and "if that were the case we'd be investigating the entire U.S. Congress."


The Associated Press reported in August, that at least 85 of 154 "people from private interests who met or had phone conversations with Clinton while she led the State Department donated to her family charity" or pledged to donate to one of her international programs.

While Mrs. Clinton was at the State Department she also voted to approve 20 percent sale of U.S. uranium production capacity to the Russian Atomic Energy Agency. The company donated $2.5 million to the Clinton Foundation while the deal was ongoing and before the deal was finalized President Bill Clinton was invited to Moscow and given $500,000 for a speech.

And when it came to Yunus, declassified cables show that Mr. Yunus sought to use Mrs. Clinton's power as secretary of state to pressure the Bangladesh government.
Those declassified cables show the U.S. ambassador also raised the issue with government officials prior to Mrs. Clinton's call and that Mrs. Clinton asked State officials to alert her husband to the problems Yunus was having with Bangladesh.

Please see if the issues of Grameen Bank can be raised in a friendly way," the email from Yunus to then Clinton advisor Melanne Verveer stated. "I sought an appointment with the Prime Minister to brief her on our problems, at the advice of the U.S. Ambassador in Dhaka."

Yunus received the Medal of Freedom in 2009, from President Obama, for his work in aiding the 150 million poor families receive financing and business loans through his microfinance program at the bank.

Almost every important person in Bangladesh congratulated me for receiving the Presidential Medal of Freedom," he states in the cable. "But the Prime Minister and her party said not a word about it, so you can see the depth of the problem," Yunus wrote in the cable to Verveer, who now is the executive director of the Georgetown Institute for Women, Peace and Security at Georgetown University. "I thought I should keep you briefed and let you figure out what to be done. Thanks for your help," Yunus wrote to Verveer in 2009. Verveer could not be reached for comment.
At two instances during those conversations they brought up the fact that, 'look, there could be many actions taken against your country, your mother, your family, who knows, you could get audited by the IRS, since you live in the U.S.," said Wazed, who has been making the allegations for over five years.
The allegations have not been independently substantiated by Circa and representatives for Mrs. Clinton did not return phone calls seeking comment.