Police say a vehicle today has  struck pedestrians on a road in north London, leaving several casualties and the  driver has been arrested.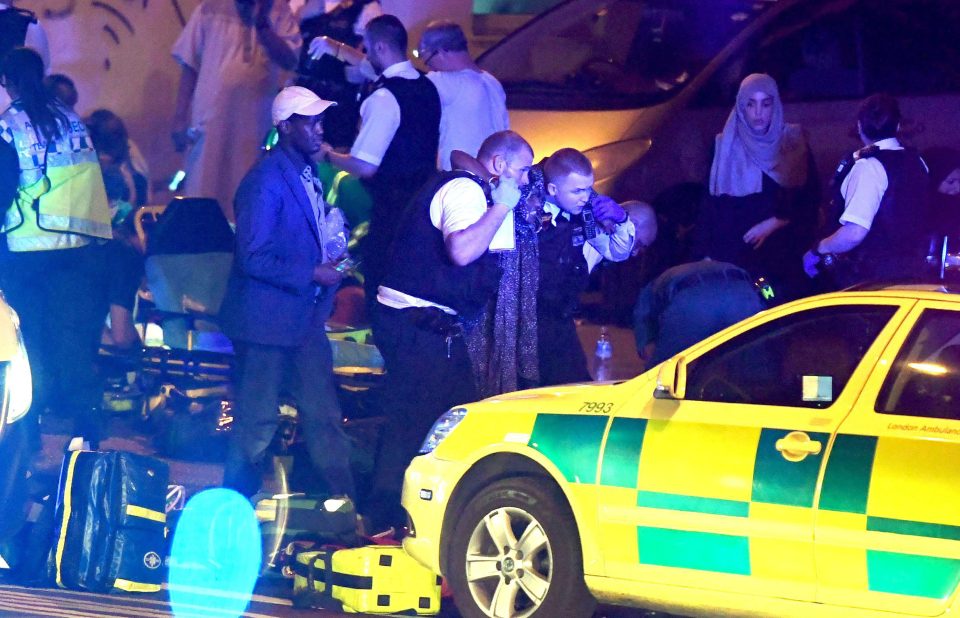 Metropolitan Police said officers were called to the scene on Seven Sisters Road at 12:20 a.m. Monday. The London Ambulance Service said it was responding to the attack.
Earlier this month, a van drive by Muslim jihadist purposely veered into pedestrians on London Bridge, setting off vehicle and knife attacks that killed eight people and wounded many others on the bridge and in the nearby Borough Market area. Three Muslim extremists who carried out the attack were killed by police. Also in a concert was attacked by Muslims last month as well.
Witnesses said the vehicle veered off the road into Muslim worshipers leaving Finsbury Park Mosque shortly after midnight. Possible  retaliation to the attacks earlier this month, this same mosque was accused of past links with extremists that has a Imam leader Abu Hamza whom has links to Islamic terrorist groups.
Footage showed injured people motionless on the pavement as angry crowds surrounded a man believed to be the driver.
Witnesses described seeing a white hire van careering along the pavement before running people over who had just finished prayers. The attack does not appears to be terror related.
Armed police were scrambled to the scene as casualties were pictured strewn across the road and pavement.
Eyewitnesses told LBC radio that the van approached "slowly and intentionally accelerated into crowded cafe outside a mosque".
Dramatic video footage shared online showed a male – believed to be the driver – being held by police shortly after 1am.
Witness Cynthia Vanzella told Sky News: "I was trying to sleep when I heard a lot of noise outside.
"I saw many people shouting, taking over half of Seven Sisters Road, I thought that something bad has happened."
In a statement, Scotland Yard said: "Police were called just after 00.20 to reports of a vehicle in collision with pedestrians.
"Officers are on scene with other emergency services.
The mosque became notorious after the one-eyed and hook-handed hate preacher Abu Hamza became the imam and has links to terrorist groups.