President Donald Trump's decision on Wednesday morning to ban transgender individuals from serving in the military "in any capacity" has the potential to save taxpayers $2.4 to $8.4 million dollars per year, according to a RAND study.
The President announced the decision to bar transgender persons from serving in the armed forces on Twitter, saying: "After consultation with my Generals and military experts, please be advised that the United States Government will not accept or allow Transgender individuals to serve in any capacity in the U.S. Military."
After consultation with my Generals and military experts, please be advised that the United States Government will not accept or allow……

— Donald J. Trump (@realDonaldTrump) July 26, 2017
At the end of June, Secretary of Defense James Mattis announced that the Pentagon would be delay a decision by the Obama administration allowing openly transgender individuals to enlist in the military. Mattis announced a delay of six months, allowing the military to "use this additional time to evaluate more carefully the impact of such accessions on readiness and lethality."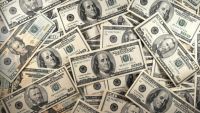 Trump has made the Department of Defense's temporary ban into a permanent one. He continued:
"Our military must be focused on decisive and overwhelming victory and cannot be burdened with the tremendous medical costs and disruption that transgender in the military would entail. Thank you."
This decision comes two weeks after the House of Representatives failed to pass the Hartzler Amendment, which would have prohibited the Pentagon from using taxpayer funds to pay for sex reassignment surgeries. 23 Republicans joined 190 Democrats to vote down Rep. Vicky Hartzler's (R-Mo.) amendment.
The RAND Corporation, a public policy research organization, conducted a study last year to "assess the implications of allowing transgender personnel to serve openly." The study found that there is an estimated 1,320 to 6,630 transgender individuals currently serving in the military.
The research center calculated transition-related health costs for transgender people to be as much as $8.4 million dollars annually. The President's decision will alleviate taxpayers of that cost, as well as of any disruptions or lost service caused by transgender surgeries.
"Using private health insurance claims data to estimate the cost of extending gender transition–related health care coverage to transgender personnel indicated that active-component health care costs would increase by between $2.4 million and $8.4 million annually."
RAND's study ended with a recommendation that the "DoD should ensure strong leadership and identify and communicate the benefits of an inclusive and diverse workforce to successfully implement a policy change and successfully integrate openly serving transgender service members into the force."
Study: Trump's Trans Ban in the Military Will Save Taxpayers Up to $8.4 Million Annually

,
Source material can be found at this site.