Devin P. Kelley has been identified as the Texas church shooting suspect who police say opened fire on a service at a Baptist church outside of San Antonio, killing at least 27 people and injuring many others before being killed.
The gunman fired on parishioners at a Baptist church Sunday in Sutherland Springs, Texas, just 160 miles from Fort Hood, which suffered its own mass shooting on the same day eight years ago.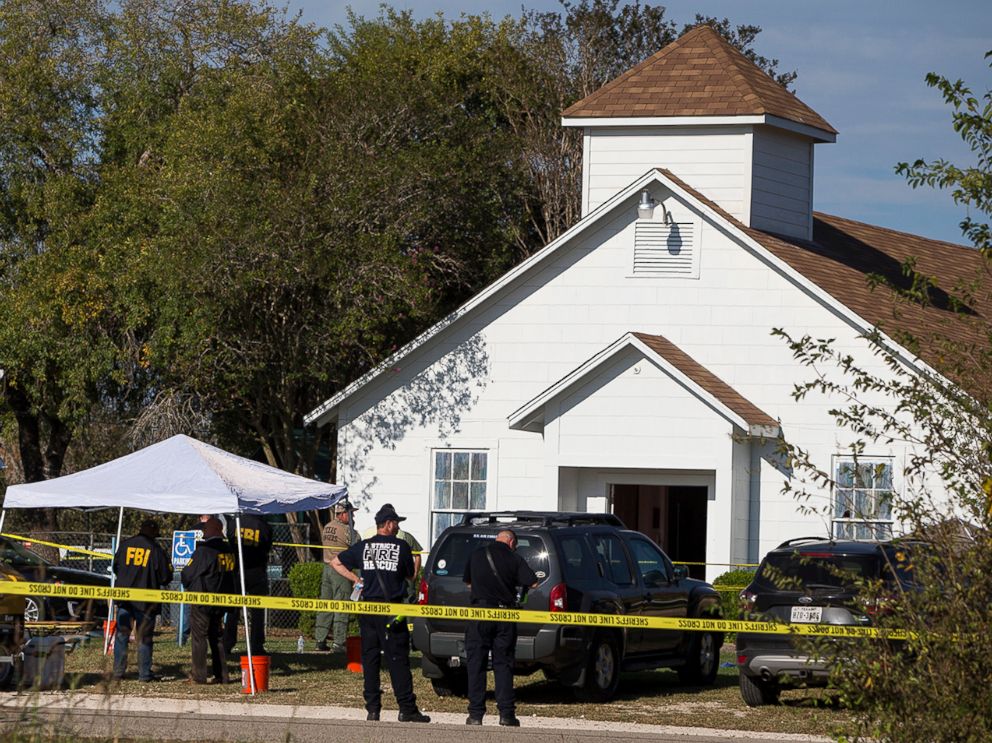 Eight years ago today Army Major Nidal Malik Hasan's shooting spree on Nov. 5, 2009, left 13 people dead and 32 wounded, making it the worst mass murder at a US military base.
Hasan, an Army psychiatrist, is alleged to have demonstrated signs of tension and discontent prior to the shooting, according to the New York Times.
The shooting today comes out the eight year anniversary of the Fort Hood Shooting done by an Islamic Terrorist who Obama claimed was merely workplace violence. We'll see as the day goes on if there is any connection. Sutherland Springs is about 160 miles from Fort Hood.
According to some media reports, there are as many as 27 people dead and nearly the same number of people injured in the Church shooting.  This is also three times more dead than the Muslim terrorist attack in New York this past week. There is no name of description of the shooter who is now reported dead expect reports that the she was in "full gear."
Pastor Frank Pomeroy, who spoke to ABC News, said his 14-year-old daughter Annabelle was among the dead. Pomeroy was in Oklahoma when the shooting happened and said all of those killed were close friends of his.
Internet rumors have named named Chris Ward as the church gunman; his wife and three children were shot, there are also reports he not the shooter and is in the Hospital now tending to his injured son.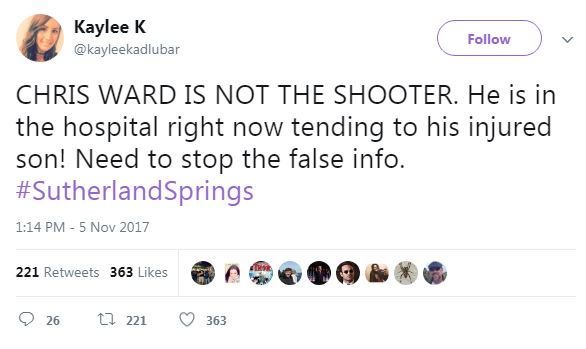 UPDATE:
CBS News reports Devin Patrick Kelley, 26, is the suspect behind the mass shooting at the First Baptist Church of Sutherland Springs, Texas

— David Begnaud (@DavidBegnaud) November 5, 2017
Devin P. Kelley, who was court martialed from the U.S. Air Force, was identifiedas the gunman who walked into the First Baptist Church in Sutherland Springs, Texas, on Sunday morning and murdered at least 27 people, wounding many more.
Devin Patrick Kelley, the Sutherland Springs shooter, recently posted a picture of himself with an AR-15 online. https://t.co/IjqisxYqaj

— Shaun King (@ShaunKing) November 5, 2017
NEW details on shooter:
– Devin Kelley, 26
– Taught Bible study
– Mother-in-law has Sutherland Springs PO box https://t.co/dBdzTP9fQ7

— Justin Miller (@justinjm1) November 5, 2017
Police are checking for explosive devices at the home of a man suspected of shooting and killing at least 25 people and wounding more than 20 in a Sutherland Springs church on Sunday.
The San Antonio Police Department is sending a K9 unit to the scene, an official told mySA.com, though it's unclear where the home is.