Geert Wilders, the leader of the right-wing Part for Freedom (PVV) in the Netherlands, has said in an interview that Russia "is not an enemy" and shouldn't be viewed as such.
Geert Wilders, whose PVV party increased its vote but failed to make a breakthrough in the Dutch general election in March, said on Wednesday, November 22, he wanted to lead the fight against Russophobia in Europe.
He told the Elsevier Weekblad newspaper he wanted to offer an "alternative to the hysterical Russophobia that is prevailing everywhere."
"When it comes to patriotism, we can learn much from Russians," said Mr. Wilders.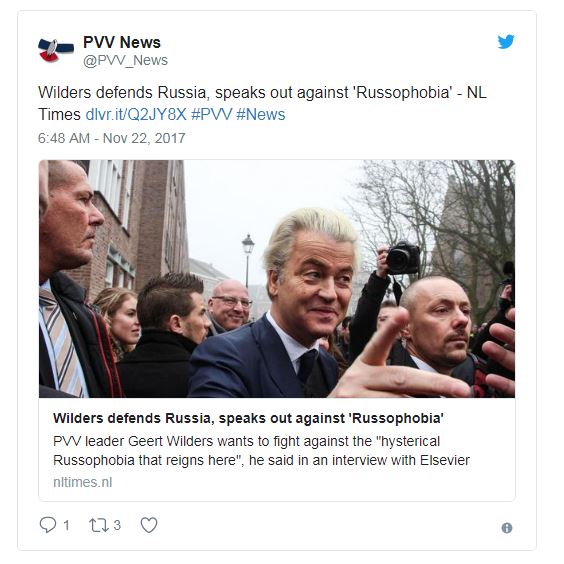 He said Russia and the Netherlands shared many common interests.
Mr. Wilders condemned certain politicians, who he did not name, who were disseminating "false images of enemies."
"Not everyone in the Netherlands dislikes Russia," he said.
Wilders to Address Russian Parliament
He said he planned to visit Moscow next year to give a speech to the Russian parliament, the Duma.
PVV, which espouses an anti-immigrant agenda, came second in the election in the Netherlands, gaining 20 seats in parliament but was snubbed by Prime Minister Mark Rutte and left out of the ruling coalition.