Britain will continue to support the United Nations Relief and Works Agency for Palestine Refugees (UNRWA) as well as "Palestinian refugees" across the Middle East, the country's Minister of State for the Middle East and North Africa, Alistair Burt, stated on Sunday night.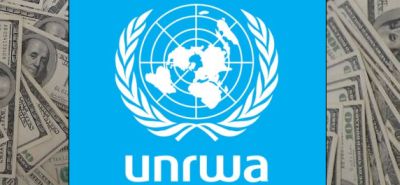 Burt said in a statement quoted by
Haaretz
that his country also intends to provide "around £50 million ($69.5 million) in 2017/18" in order to aid Palestinian refugees.
His statement came following the United States' decision from last week to significantly cut the aid it transfers to UNRWA.
"My officials are working closely with the UN Relief and Works Agency (UNRWA) and other European Union partners on how best to ensure continuity of essential services to Palestinian refugees at this time," Burt stated, according to Haaretz.
He said that Britain was "concerned at the impact on UNRWA's activities whenever unexpected reductions or delays in predicted donor disbursements occur."
"The UK remains firmly committed to supporting UNRWA and Palestinian refugees across the Middle East," stated Burt.
His statement came in response to a query by MP Dan Carden, a shadow minister for international development in the British government.
The American cut came following recent tweets by President Donald Trump in which he questioned the wisdom of providing hundreds of millions of dollars in aid to the Palestinian Authority given their refusal to resume peace talks with Israel.
For years, UNRWA has been a target for criticism in light of Hamas's activity in its educational institutions and the use of its facilities by Palestinian Arab terrorist organizations in Gaza.
UNRWA was documented storing Hamas rockets and weapons "designed to kill Israeli citizens" in its schools, a fact which the UNRWA chief admitted himself.
In addition, the organization has actively taken part in inciting anti-Semitic violence.
Britain is not alone in its support for UNRWA. Following Trump's decision, Belgium pledged to allocate $23 million to the organization over a period of three years.
Source material can be found at this site.