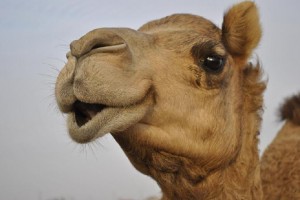 Reuters reported Tuesday that "A dozen beasts have been disqualified from this year's Saudi Arabian camel "beauty contest" because their handlers used Botox to make them more handsome."
The chief judge of the show, Fawzan al-Madi, said in a statement, "The camel is a symbol of Saudi Arabia. We used to preserve [the show] out of necessity, now we preserve it as a pastime".
The possible reason for the performance-enhancing move? The prize-winning camel reputedly receives a reward totalling around $57 million.
The annual show occurs on the outskirts of Riyadh, and tens of thousands of camels are judged on their appearance.