There are few journalistic lapses more obvious and unprofessional than simply making up a statement by a public figure. Yet Newsweek's serial offender Tom O'Connor has done exactly that: again.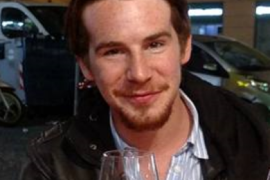 In his Newsweek article entitled, "Middle East's Next Oil War? Israel Threatens Lebanon Over Hezbollah and Natural Gas," O'Connor fantasizes that at the Institute for National Security Studies (INSS)  conference on January 29:
Israel has threatened to invade Lebanon amid a recent spat over natural resources and militant groups that, once again, raised tensions between the longtime foes.
He then claims that at the same conference Israel's Minister of Defense, Avigdor Liberman:
…threatened to wage a full-scale war against Lebanon if Hezbollah launched any attacks against Israel.
This is about to be the simplest news critique I've ever written:
Liberman never said that.  Period.
HonestReporting obtained the full text of Liberman's remarks, in the original Hebrew.
In his entire 2,815 word speech, the Minister of Defense never once said the words: "invade," "invasion," "full-scale war," or anything similar. Nor did Liberman threaten to go to war over gas or other natural resources.
We're not talking about the subtleties of nuance, or context or balance. Liberman just never said what O'Connor claims. The statements are quite simply, made up.
The closest Liberman came to even touching on the topic was a clarification that Lebanon, Hezbollah and the Lebanese army are, in his opinion, no different. He explained that all are part of the same entity, and that if "heaven forbid" there were to be a conflagration in the north of Israel, that all would "pay the full price."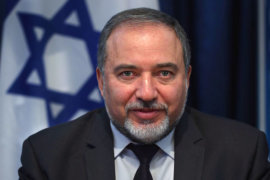 This is not the first time Tom O'Connor has made up statements by Liberman, and "facts" about Israel.
O'Connor previously attributed an entirely nonsensical and fictional position on Palestinian statehood to Minister Liberman, with no basis in facts or actual statements.
O'Connor also claimed that Israel was actively supporting the terror organizations Al-Nusra and Al-Qaeda.
In response to action by HonestReporting, both articles were retracted and Newsweek issued an apology: stating that the articles, "contained factual inaccuracies and did not conform to Newsweek's editorial standards."
HonestReporting also exposed a tweet by O'Connor, in which he claimed that Israel is an apartheid state. The tweet was removed shortly after we published our critique. O'Connor's tweet contained the following text:
Nice, so when does "birthright" include #Palestinians ? #Apartheid#Israelhttp://t.co/tBVQo0G8Qr

— Tom Roggio O'Connor (@ShaolinTom) January 23, 2014
https://twitter.com/ShaolinTom/status/426201944382652416
Aside from being openly biased against Israel on Twitter, Tom O'Connor has a consistent track record of simply making up "news."
All of which begs the question: why does Newsweek continue to give O'Connor a platform at all?
Please share your considered comments with Newsweek at THIS LINK. Don't forget to include a link to the original article, which you can find HERE.
While you're here, help HonestReporting continue producing the analyses, articles, videos and hot news reaching thousands of viewers and holding the media accountable. Support HonestReporting by Donating Here
Source material can be found at this site.