By Judi McLeod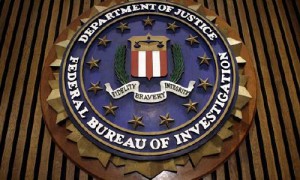 The particulars about protecting innocents from mass murder at schools, concerts, marathons etc. are not part of FBI training.
The horrific Valentine's Day massacre that took the lives of 17 students and teachers at Marjory Stoneman Douglas High School, leaving 14 more injured, proves it.
There are some 35,000 employees (not all agents) working for America's foremost intel agency and 5,800 working for Sheriff Scott Israel who, in Broward County, heads up one of the largest sheriff departments in the nation.
Both the FBI and Sheriff Israel missed the boat on catching self-professed school killer Nikolas Cruz—even though his intentions were twice handed to them on a silver platter.
And that's only twice as far as we know.
In yesterday's column, this corner lamented: "It is now clear that it's not what the FBI tells you that matters, it's what they don't tell you." (CFP, Feb. 17, 2018)
It's true that the whistleblowers who tipped off the FBI about the clear and present danger of Nikolas Cruz were fobbed off.
That's the role of the FBI and a well-equipped sheriff's department on the mass murder at Marjory Stoneman Douglas High School.
We should remember how Ryan Saavedra at DailyWire warned on Jan. 18, 2018 that "other suspects" are under investigation in the Oct. 1st massacre in Las Vegas.
"Up until Tuesday, the public has been told that the massacre in Las Vegas on October 1 was perpetrated by a lone gunman, although there have been numerous aspects of the case that have remained unexplained. Sheriff Joe Lombardo and the FBI attested that evidence indicated Stephen Paddock acted alone. (DailyWire, Jan. 18, 2018)
"But on Tuesday, inside a district courtroom, according to Fox 5 Las Vegas, an attorney for various media outlets argued that releasing information relating to the massacre was critical in order for Las Vegas residents to heal from the tragedy.
The lawyer for Las Vegas Metro Police, Nicholas Crosby, later admitted something that was a bombshell revelation: other suspects are under investigation. Criminal charges may be filed in the coming weeks in the investigation into the Las Vegas massacre, the deadliest mass shooting in U.S. history.

"The Daily Mail reported that Clark County District Court Judge Elissa Cadish asked Crosby, "Without naming names, there are potential charges against others as a result of the ongoing investigation?"

"Yes," Crosby replied, "There are charges being investigated."

"A spokesperson for the Las Vegas Metropolitan Police Department said they are "investigating possible criminal charges related to items discovered during the service of search warrants."

"Law enforcement officials still have not released any information about a possible motive for the October 1, 2017 massacre that left 58 dead and approximately 500 more injured."
Important to note that the DailyWire story remains on its news site.
We have a major problem here and it's not Houston.
In short, the FBI of the current day is Barack Obama's FBI
The good guys at the FBI (of which there must be some, if not many) are being suppressed while the bad ones don't act on information that could stop mass murders and terrorists because their working lives are dedicated to having President Donald Trump removed from the office he was duly elected to serve.
Rather than being out on the manhunt for mass murderers, the FBI, like all politically correct driven agents of government are likely spending their time on:
Gender sensitivity training;
Minority sensitivity training;
Sexual Harassment training;
Global Warming/Climate Change training;
Muslim Religious sensitivity training;
'Snowflake' Protection From Fiends training;
Anger management training;
Fill in the Blank for the newest Socialist-tainted cause of the Month.
Ask yourself how many on FBI management are tasked with supervising that training?
How many are liaising and organizing all the meetings and conferences?
Now winnow this down to the actual number of intel agents who are out there tracking down threats presenting a real and present danger to the citizenry.
And like many contemporary organizations, their reports, study groups, committees, sub committees are all set up to pass the file and pass the buck and talk about stuff, never actually DOING stuff.
Barack Hussein Obama, who spends his is passive time preening for digital images sent viral over the 'Net and his active time fomenting for revolution as a gone-to-ground 'Resistance Leader' in a mansion within two short miles of the White House, had eight long years to "fundamentally transform" the FBI.
In short, the FBI of the current day is Barack Obama's FBI.
Until this agency of which we once could all be so proud is purged and brought back to what it was before his election, it is Obama's FBI we are seeing in inaction today.
Tragically, no one's children will be safe at school as long as things stay that way.