by Tyler Durden
Right before the close, reports that the FBI had raided the office, home and hotel room of Trump attorney Michael Cohen slammed stocks to their lows of the day. The news provoked a furious response from Trump, who again accused Mueller of conducting a "witch hunt" while slamming senior officials in his own Justice Department, who signed off on Mueller supplying the evidence that led to the raid to the local US attorney's office.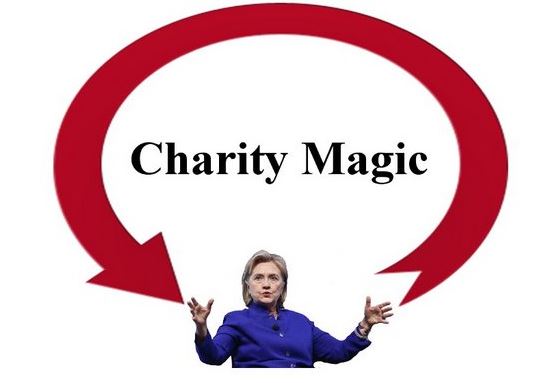 And now, at 8:30 pm ET on a Monday night, the New York Times has reported that Mueller is investigating a $150,000 donation to the Trump foundation that was given from a pro-European Ukrainian businessman during the early days of his campaign.
The donation, which was reportedly solicited by Trump attorney Michael Cohen, was made in exchange for a 20-minute speech that Trump gave about Ukraine and how the US had failed to stop Russia from victimizing the country.
We first learned of the donation shortly after the election. However, the fact that Mueller is investigating the donation was not publicly known.
But there's a catch: Pinchuk, who has a history of supporting a pro-European Ukraine, was also a major Clinton donor.
Don't forget, the Clinton Foundation received more individual money from Ukrainian donors than any other foreign country.
Between 2009 and 2013, including when Mrs. Clinton was secretary of state, the Clinton Foundation received at least $8.6 million from the Victor Pinchuk Foundation, according to that foundation, which is based in Kiev, Ukraine. It was created by Mr. Pinchuk, whose fortune stems from a pipe-making company. He served two terms as an elected member of the Ukrainian Parliament and is a proponent of closer ties between Ukraine and the European Union.
Unsurprisingly, Pinchuk and his family are no angels.
He is the son-in-law of a former president of Ukraine whose administration was marred by endemic corruption and human rights violations – exactly the type of donor who would give to the Clinton Foundation.
"Mr. Pinchuk is the son-in-law of a former president of Ukraine, Leonid Kuchma, who from 1994 to 2005 led a government criticized for corruption, nepotisk and the murder of dissident journalists.
Pinchuk, who has also been accused of – get this – illegally dumping steel became the focus of a minor controversy during the campaign pertaining to his ties to Clinton. In 2008, Pinchuk made a five-year $29 million commitment to the Clinton Global Initiative, according to the Wall Street Journal.
*  * *
All told, Pinchuk gave more than $13 million to the Clinton Foundation since 2006, and promised to give more.
Meanwhile he paid Trump $150,000. That's roughly 88x more for Clinton than Trump.
Trump made the speech via video at the Yalta European Strategy Conference during August 2015, when he was still the frontrunner but the Republican field was crowded and most considered his bid a long shot. At the time, it received scant news coverage, mostly focusing on Trump's awkward delivery. It was also one of his first foreign policy speeches of the campaign. During the speech, Trump criticized former President Barack Obama for not doing more to stand up to Russian President Vladimir Putin.
The speech was organized by Doug Schoen, a longtime Republican strategist with ties to Trump. After the speech, Cohen reportedly called Schoen to solicit an "honorarium" donation to the Trump Foundation.
We imagine this won't be the first leak stemming from the cache of documents that Mueller extracted from the Trump Organization with his subpoena. We know his team is looking into Cohen's involvement in a deal to build a Trump Tower Moscow which stalled, but not before Cohen reportedly solicited help from a spokesman for the Kremlin.