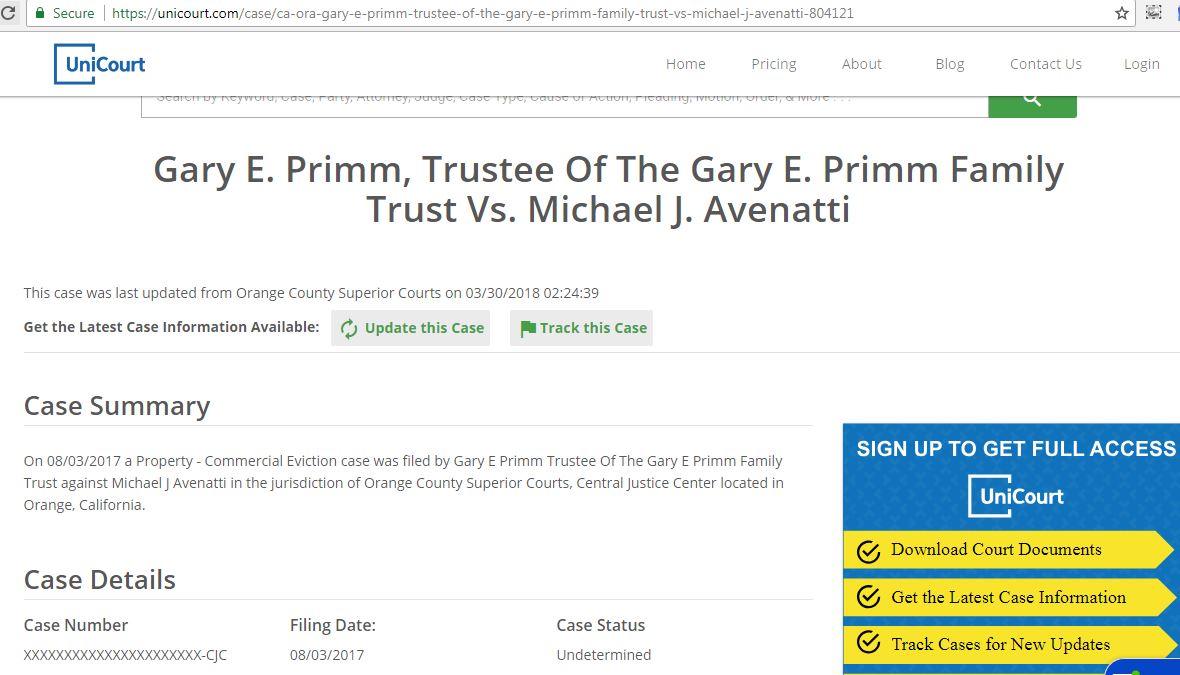 According to public records, creepy Michael Avenatti, the attorney for porn star Stormy Daniels, defrauded a million dollar home owner in Newport Beach while continuing to live in the owner's property. This guy is beyond rebuke!

 Michael Avenatti entered into an agreement to buy a $12 million home on 618 Via Lido Nord, Newport Beach, CA 92663. Newport Beach, California from Casino Magnate Gary Primm, the owner of three Casinos on California state-line in Primm Nevada . He agreed to pay $100,000 a month in lease payments for nine months while he gathered the cash to close on the property. The problem was, that come the time that his escrow was due, Avenatti didn't have the cash to cover the escrow or even his rent.

So what did Avenatti do? At this same exact time, magically and mysteriously, a Swiss company appeared out of the blue, sues the home owner, and tries to take the house from him.

How did this happen? The mysterious Swiss company claims that the prior home owner owed $8 million on a home loan that came due magically right when Avenatti was supposed to pay escrow or vacate. Avenatti at this same time quits paying rent, while the homeowner has to fight this new 'lis pendens' suit from the Swiss company claiming to own the home that prevents the homeowner from selling it to anyone else as well.


When it comes time for discovery in the case with the Newport Beach property, the Swiss company never shows up for a deposition.
When it comes time for mediation, the Swiss company never shows up for that.

When it comes time for court, the Swiss company doesn't appear.

In fact, nobody ever appears for this phantom Swiss company. The former home owner denies owing any money to any Swiss company. Finally, the suit is dismissed, and the home owner can pursue eviction of Avenatti.
The Swiss company suit was a pure fraud on the court, and the only logical explanation is it was a fraud by Avenatti.

Legal expert and attorney Robert Barnes tweeted the following related to this nightmare –
Now, the fun story of how #Avenatti lived in a $12M home for free as a squatter while a mysterious Swiss company brought a false claim against the owner of the home whom #Avenatti welched on. While #Avenatti evaded taxes & stiffed employees, he lived here: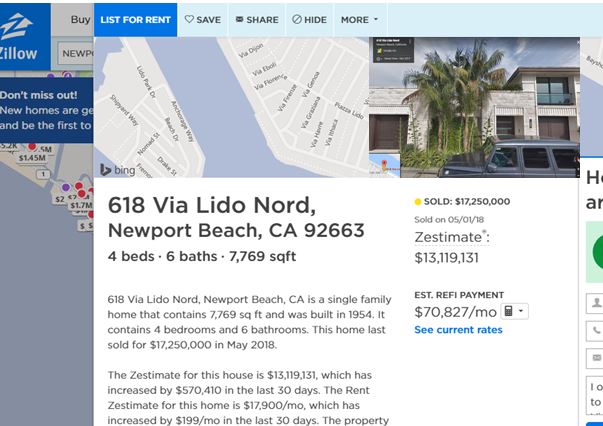 See the public records here:  https://unicourt.com/case/ca-ora-gary-e-primm-trustee-of-the-gary-e-primm-family-trust-vs-michael-j-avenatti-804121