IfNotNow wants Israel to commit suicide: 600 incendiary kites and 489 rockets were fired by the Palestinians from Gaza towards Israel's south in 2018, if Arab neighborhoods in Jerusalem are given to the Palestinian Authority the rest of Jerusalem will become like Israel's south. The Iron Dome anti-missile system requires a minimum 4 km launch-to-impact distance to react, those who want to give Eastern Jerusalem to Palestinian rule need to explain how they would protect Western Jerusalem from Arab missiles and incendiary kites launched against the Jewish State
by Ezequiel Doiny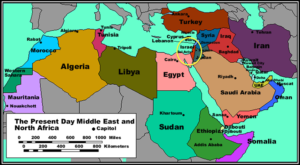 IfNotNow the organization that says Kadish for dead terrorists wants Israel to commit suicide. IfNotNow's website calls for Israel to end what they call the "occupation" of Judea, Samaria and Jerusalem's Old City: "the time has come to end our community's' support for the occupation…"
please see https://ifnotnowmovement.org/
IfNotNow's use of the term "occupation" is incorrect: According to the Oslo Accords Judea, Samaria and Jerusalem's Old City (including Temple Mount and the Western Wall) are not "Occupied Palestinian Territories", but "disputed territories" which status would be decided as the outcome of permanent status negotiations.
Besides using the term "occupation" incorrectly IfNotNow cannot explain how Israel would be able to defend itself if it were to withdraw from the territories. It would be suicidal for Israel to withdraw from Judea and Samaria as long as the Palestinians continue supporting Hamas, a terrorist organization that rejects the two state solution and is committed to the destruction of the Jewish State.
Hamas is favorite to win the next Palestinian elections and the next Palestinian government will likely be led by Hamas. If Hamas takes power in the West Bank they will attack Israel from the West Bank as they do from Gaza.
The Palestinian Media Watch translated an interview by one of Hamas founders Mahmoud al-Zahar to the Palestinian newspaper Al-Ayyam in which he said "transfer what it has [in Gaza] or just a small part of it to the West Bank, we would be able to settle the battle of the 'final promise [to destroy Israel] with a speed that no one can imagine…[Some] have said Hamas wants to create an Islamic emirate in Gaza. We won't do that, but we will build an Islamic state in Palestine, all of Palestine…"
By mid June 2018 Palestinians launched more than 600 incendiary kites and baloons from Gaza igniting 412 fires in Israel's south.
please see https://www.google.com/amp/s/theconversation.com/amp/gazas-fire-kites-and-balloon-bombs-ignite-tensions-99341
On July 6, 2018 Haaretz reported that "…Palestinians have fired 289 rockets and mortar shells from the Gaza Strip into Israel since the beginning of the year, the Defense Ministry reported last week…"
please see https://www.haaretz.com/israel-news/idf-deploys-iron-dome-batteries-along-gaza-border-1.6246000
On July 14, 2018 the Yeshiva World reported that "Following an intense barrage of rocket fire against Israel this past Shabbos that saw more than 200 rockets fired from the Gaza Strip at Israel, Hamas declared a cease-fire once Israel's air force (IAF) began to retaliate. Less than two hours passed before that cease-fire was shattered as another round of rockets were fired at Israel just after midnight on Motzei Shabbos."
please see https://www.theyeshivaworld.com/news/israel-news/1557705/shabbos-of-terror-hamas-fires-more-than-200-rockets-at-israel-over-shabbos.html
600 incendiary kites and 489 rockets were fired by the Palestinians from Gaza towards Israel's south in 2018, if Arab neighborhoods in Jerusalem are given to the Palestinian Authority the rest of Jerusalem will become like Israel's south.
Siderot residents are under constant threats of terror tunnels, incendiary kites, mortars, missiles and terrorists trying to break the fence. Siderot residents have only 15 seconds to take cover from Hamas missiles.
(Please watch the VIDEO below, JERUSALEM WILL BE LIKE SIDEROT…).
please see https://www.youtube.com/watch?v=ceb28sWxUx8
Giving Eastern Jerusalem to Hamas will make life impossible in Western Jerusalem. Western Jerusalem will be more vulnerable than Siderot because there will be no space to deploy the Iron dome system that currently defends Siderot against most of the missiles fired from Gaza.
The Iron dome anti-missile defense system requires a minimum 4 km launch-to-impact distance to react, there is no space to deploy an Iron Dome system between Eastern and Western Jerusalem if the city is divided. On February 23, 2017 the Times of Israel reported "The Iron Dome system was developed, after much naysaying, to counter the rocket threat from Gaza, a territory from which Hamas and other organizations have fired upward of 15,200 projectiles at Israel since 2001. Sped to the field in a breakneck four years, the Rafael-made system was built to counter rocket threats emanating from four to 70 kilometers away."
please see https://www.timesofisrael.com/army-successfully-tests-improved-version-of-iron-dome/
Those who want to give Eastern Jerusalem to the Palestinians cannot explain how they would protect the Jewish part of the city against terror tunnels, incendiary kites, fence riots or missiles from a Hamas controlled Eastern Jerusalem. Hamas will attack Israel from the West Bank as they do from Gaza making life in Israel impossible.
The current situation is not "unsustainable" as some claim, the creation of another Arab tyranny in the West Bank will not solve the conflict, it will make the conflict worse. If a Palestinian State is created in the West Bank, Hamas will attack Israel from the West Bank as it does from Gaza and there will be war.
The "two State solution" has already been implemented with the creation of Jordan where most of the population (including the Queen) is Palestinian, creating another Arab State in Judea and Samaria would endanger the security of the only Jewish State.
Jerusalem has always been the only spiritual capital of Judaism, the spiritual capital of the Arabs is Mecca in Saudi Arabia. Jews face Jerusalem when they pray, the Arabs face Mecca. Jews were not allowed to pray in Jerusalem's Western Wall while it was under Jordanian occupation between 1948-67, if the city is divided Jews will not be able to pray in Jerusalem again. Jerusalem, the spiritual capital of Judaism, will be unsafe if the city is divided, under constant threat of missiles or incendiary kites. Giving half of Jerusalem to the Palestinians will make life in the other half impossible.
The Iron Dome anti-missile system requires a minimum 4 km launch-to-impact distance to react, those who want to give Eastern Jerusalem to Palestinian rule need to explain how they would protect Western Jerusalem from Arab missiles and incendiary kites launched against the Jewish State. Withdrawing from part of Jerusalem, Judea and Samaria will be suicidal for Israel.
Ezequiel Doiny is author of "Obama's assault on Jerusalem's Temple Mount"