Churches and Christians at five star hotels were targeted by Muslim terrorists.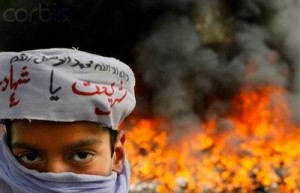 Defense Minister of Sri Lanka Ruwan Wijewardena has described the eight blasts as as Islamic terrorist attack carried out by devout Muslims, target Christians on Easter Sunday.
Sri Lanka Blasts: 207 Christians slaughtered for Islam in Decade's Worst Terror Attack as 6 Explosions Rock Churches, Hotels on Easter," News18.com.
Six explosions ripped through Sri Lanka's churches and popular hotels on Sunday morning, with authorities saying 207 people were feared dead. Worshippers were targeted at the Kochikade, St Sebastian and Batticaloa churches during Easter mass. The other locations are Hotel Shangri La, Cinnamon Grand and Kingsbury hotel.
The blasts occurred at around 8.45am (local time) as the Easter Sunday masses were in progress in churches, police spokesman Ruwan Gunasekera said.
The death toll in the Sri Lanka terror attacks has reached 207, with more casualties expected. Hundreds others have been injured in the six serial blasts that ripped through three churches and three hotels this morning….
At least nine foreigners have been killed in the six serial blasts that ripped through Sri Lanka on Sunday morning, the police said. At least 160 people have been killed in the blasts across Sri Lanka….
Two of the six attacks that rocked Sri Lanka this morning are reportedly to be have been carried out by Islamic suicide bombers. The attack at Shangri La hotel was carried out by Islamic suicide bomber Zahran Hashim, while Devout Muslim follower Abu Mohammad has been identified as the attacker at the Batticalao church….
The powerful blasts — six in quick succession and then two more hours later — left hundreds injured and wrought devastation, including at the capital's well-known St Anthony's Shrine, a historic Catholic Church.