The New York Times is facing a wave of censure after publishing an  antisemitic cartoon in the paper's international edition.
The cartoon, and subsequent non-apology, came on the back of a week of repeatedly hostile, unbalanced and insensitive coverage of Israel.
On Friday, 19 April, the New York Times published a piece, by a former magazine staff writer no less, about what Jesus may have looked like, referring to him as "likely Palestinian." Jesus was in fact a Judean Jew, and in his eyes, the term "Palestine" would have been associated with the occupying Roman forces. Labeling Jesus as a "Palestinian" is either historical ignorance or the continuation of centuries of attempts to de-Judaize Jesus. In recent times, Jews have faced concerted attempts to supplant Jewish identity and rewrite the history of Jews in the historic Land of Israel in an attempt to undermine Israel's legitimacy, with the Palestinian people attempting to co-opt Jesus as one of their number.
On Sunday, 21 April, a piece by New York Times writers David Halbfinger and Miriam Berger detailing Palestinian fears after the Israeli elections was published. While little in the article was factually incorrect, the article totally omitted repeated Israeli offers to the Palestinians, repeated Palestinian rejections of offers seen by America as generous and fair, and didn't once mention Israel's fears.
(By the way, no parallel piece has been published about Israeli fears after Palestinian elections because the Palestinian Authority simply hasn't bothered holding elections for over 14 years now.)
Through omission, that piece painted a picture in which hopes of a two-state solution were receding as a result of extremism on Israel's part. Anyone reading the article without a basic understanding of Israel's history would never know that Israel gained this territory in a war of defense in 1967, and even before that point, Jews in the land faced decades of violence from their Arab neighbors.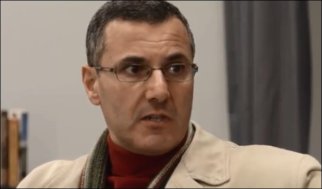 Finally on Thursday, 25 April, BDS founder Omar Barghouti was allowed the platform of the newspaper's letters page to champion his cause and openly call for the dismantling of Israel, the world's one Jewish state. The letter was actually a response to an article by Times writer Michelle Goldberg, who argued that Barghouti should have been allowed into America in an article titled, "Anti-Zionists Deserve Free Speech." In that article, despite a mass of evidence to the contrary, Goldberg misleadingly claimed that BDS leaders distance themselves from antisemitism.
And then the cherry on the cake – an antisemitic cartoon that would not have looked out of place in a Nazi rag.
There are those who would like to portray this as a regrettable error, a careless oversight, a simple case of a bad decision. The truth, however, is that the cartoon comes on the backdrop of repeated attempts to make Israel look bad, to defy Jewish history in the Jewish homeland, and to willfully whitewash BDS's hatred and intolerance of Israel.
An Editors' Note to appear in Monday's international edition. pic.twitter.com/1rl2vXoTB3

— New York Times Opinion (@nytopinion) April 27, 2019
The New York Times cartoon may have been a blunder, but only in the sense that it exposed the extent to which antisemitism has been allowed to creep into the New York Times' pages.
There were many anti-Semitic comments on the New York Times' website in response to the opinion and story about this cartoon from the New York Times.  It would appear that anti-Semites know where to go to find news and content that agrees with their hatred.
Now, more than ever, we need the media to acknowledge to actively take a stance against antisemitism and commit to the world's most widely-respected definition of anti-Jewish hatred. Now, more than ever, we need The New York Times to make sure that it keeps its pages free of intolerance and prejudice. Sign our petition now to demand more from the media.
Source material can be found at this site.