Attorney General William P. Barr revealed Wednesday that the Justice Department is looking into coming out details that Russian operatives fed disinformation to the Hillary Clinton campaign during the 2016 presidential election season.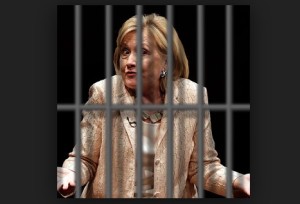 Mr. Barr told a Senate Judiciary Committee hearing about the expanded scope of a review into "the activities over the summer of 2016," which included vehemently anti-Trump FBI senior officials making key decisions on the investigations of Mrs. Clinton and Republican candidate Donald Trump.
One key question is how much the FBI relied on the dossier compiled by former British spy Christopher Steele, using information gleaned from Russian sources, which helped spur the Trump-Russia collusion narrative. The dossier was funded by payments from the Clinton campaign and Democratic National Committee that were hidden in campaign finance reports behind payments to a law firm.
Republican senators said it's possible that Mr. Steele's Russian sources were intentionally feeding him disinformation, which then made it to the highest levels of the FBI. Indeed, former FBI Director James B. Comey's first personal interaction with Mr. Trump was to brief him on the Steele dossier shortly before his inauguration in January 2017.
"That's the definition of collusion," said Sen. Charles E. Grassley of Iowa, the chamber's senior Republican.