By Judi McLeod CFP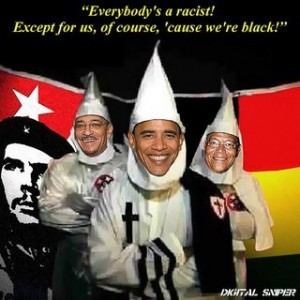 If only Barack Obama had been a one-of instead of a trend setter legitimizing Hatred of America right from the Oval Office.
Lacking the courage and too cunning by half to say he stood for the "destruction"  of America, he called it the "Fundamental Transformation of America" and soon after his election began misrepresenting what America has long stood for in speeches—paid for by its enemies.
The world hasn't seen much of Obama since he sulked into the sunset after Trump Inauguration Day before going into hiding as 'Resistance'  leader in a Washington mansion with his wife Michelle and top advisor Valerie Jarrett, living in the kind of luxury that only millions of dollars can bring.
But Obama can be seen most every day in the three American-hating Congress 'freshmen' that the cat dragged in during 2018 Midterm Elections.
Hating America is a deadly trend gone viral—but kickstarted from the get-go—by the president America unwittingly made a multi-millionaire.
And it's not only the anti-America, anti-Israel, pro-Palestine activists that rode into power on Obama's coattails.
You can hear Obama in every primal scream,  coming periodically from campus snowflakes, protest malcontents, all Democrats, including screech owl Hillary Clinton, all 20 holier-than-thou presidential hopefuls trying to reclaim the presidency on a platform of 'Who Hates President Donald Trump The Most'.
Obama's is a legacy that just never ends.
Obama's voice, mottled in the Washington mansion, carries on in the primal screams of Justice Democrats Ilhan Omar, Rashida Tlalib and Alexandria Ocasio-Cortez. 
With nothing to show for political experience other than raw activism during their 4-month stint in Congress, this is how the trio presents the latest round of Hamas attacks on Israel as America's fault:
"Hamas fired more than 600 rockets into Israel over the weekend, killing four Israelis. The violence prompted a tweet from Rep. Ilhan Omar, who fancies herself the moral compass of the House Foreign Affairs Committee, if not America as a whole. (The Bulwark, May 6, 2019)
How many more protesters must be shot, rockets must be fired, and little kids must be killed until the endless cycle of violence ends?

The status quo of occupation and humanitarian crisis in Gaza is unsustainable. Only real justice can bring about security and lasting peace.

— Ilhan Omar (@IlhanMN) May 5, 2019
"Rep. Rashida Tlaib, D-Mich., has accused Israeli forces of targeting Palestinian children and families after a bloody weekend in the bitter conflict. (Fox News, May 5, 2019)
"Tlaib leveled the accusation while responding to criticism of a New York Times headline that read: "Gaza Militants Fire 250 Rockets, and Israel Responds With Airstrikes."

"Yousef Munayyer, a pro-Palestinian campaigner, tweeted out a screenshot of the headline, which he called "stunningly irresponsible and misleading."

"Tlaib joined in, writing: "When will the world stop dehumanizing our Palestinian people who just want to be free? Headlines like this & framing it in this way just feeds into the continued lack of responsibility on Israel who unjustly oppress & target Palestinian children and families. #FreePalestine."
All have criticized the Israeli government and called for an end to U.S. aid to Israel.
Like the pretending to be progressive Democrats, the freshman trio have been vocal critics of the Trump administration and advocated impeachment of the President.
"AOC, Rashida Tlaib leap to defense of Ilhan Omar after her 'some people did something' 9/11 remarks. (Fox News, April 11, 2019)
"Rep. Alexandria Ocasio-Cortez, D-N.Y., and Rep. Rashida Tlaib, D-Mich., have both jumped to the defense of their under fire fellow freshman Democrat Ilhan Omar, saying Thursday her comment in reference to 9/11 has been wildly taken out of context.

"Omar, D-Minn., is facing backlash after a speech at a Muslim rights group's event in which she described the September 11, 2001, terror attacks as "some people did something".

"Tlaib, when asked by MSNBC if Omar should have rethought her words, said that she had been taken out of context.

"They do that all the time, especially women of color, they take our words out of context because they're afraid because we speak truth, we speak truth to power," Tlaib said.
I'm not going to quote the NY Post's horrifying, hateful cover.

Here's 1 fact: @IlhanMN is a cosponsor of the 9/11 Victim Compensation Fund. She's done more for 9/11 families than the GOP who won't even support healthcare for 1st responders- yet are happy to weaponize her faith.

— Alexandria Ocasio-Cortez (@AOC) April 11, 2019
You refuse to cosponsor the 9/11 Victim's Compensation Fund, yet have the audacity to drum resentment towards Ilhan w/completely out-of-context quotes.

In 2018, right-wing extremists were behind almost ALL US domestic terrorist killings. Why don't you go do something about that? https://t.co/rkb92IxkKX

— Alexandria Ocasio-Cortez (@AOC) April 11, 2019
Ocasio-Cortez said later Thursday: "To elicit such an image for such a transparently and politically motivated attack on Ilhan… we are getting to the level where this is an incitement of violence against progressive women of color, and if they can't figure out how to get it back to policy, we need to call it out for what it is because this is not normal. And, this is not a normal level of political debate or rhetoric, as wild as it can get sometimes. This is something beyond what is normal."
'Rep. Rashida Tlaib "FEARS" Americans She Was Elected To Serve' (Canada Free Press, April 27,2019)

"It is not Americans who should be feared but rather how radical, pro-Hezbollah, anti-Israel activists like Rashida Tlaib ever got elected to the Congress of the United States of America."
Meanwhile, Obama's 'Fundamental Transformation of America' lives on in the Deep State, represented by Alexandria Ocasio-Cortez, Ilhan Omar and Rashida Tlaib in a never-ending waking nightmare.