The future of Europe looks grim with the massive 3rd world migration and mostly fake refugees with open hands, ripping up their own passports to invade Europe and take advantage of their kindness and welfare.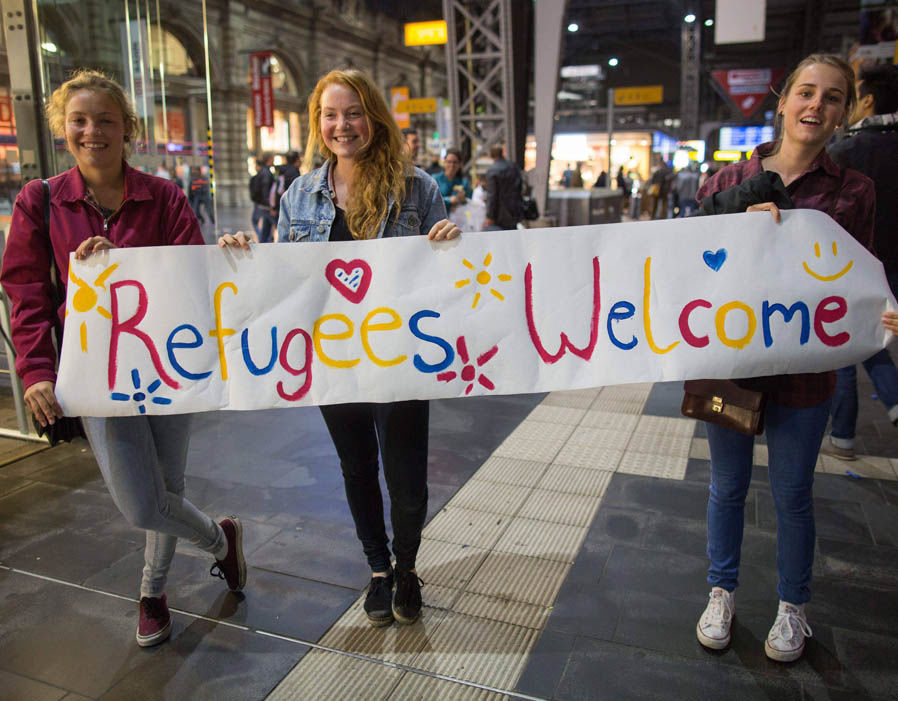 A Belgian television crew was out to show what a migrant refugee area was like, well it turned out as expected the 3rd worlder now in Europe attacked the camera crew on Sunday morning while filming at the Gare du Nord station in a reported no-go migrant zone.
The violent migrants hurled rocks at the reporters. One man charged the television crew and assaulted the reporters who were force to flee for their lives.
Another violent migrant tried to run off with the reporters' equipment.
Gare de Bruxelles-Nord : épidémies de gale, de tuberculose et de paludisme chez les migrants.
Une équipe de RTL a été agressée, le journaliste et son caméraman ont été obligés de fuir. pic.twitter.com/wT8SUCK9Fh

— Alex (@AlexLeroy90) May 6, 2019
Breitbart.com reported:
 A television crew working for Belgian broadcaster RTL was attacked by unruly violent migrants at the Gare du Nord station in Brussels while they were filming an investigation on the refusal of bus drivers in the city to stop at the 'rapidly deteriorating' location.
The television crew were attacked on Sunday morning while the crew were trying to interview a bus driver and filming a bus belonging to the De Lijn company following a refusal of drivers to serve the major capital-city transport interchange with their vehicles.
Many are surprised this is even being reported in Europe.  Will the journalists be charged with "inciting religious hatred", or racism for telling the truth?
Not unusual in European towns and cities full of migrants from Africa and the Islamic world .Their cities are destroyed by immigrants, drug dealers, sex workers, terrorist and criminality of all descriptions. The result of left/liberal/EU's deliberate policy to eradicate the social, historical , cultural and economic of the continent.
Nations beware!