Islington mayor estimates two in five Somali families send children home 
Rakhia Ismail is herself a mother of four who came to London as Somali refugee 
One 15-year-old boy was stabbed four times just 17 days after returning to the UK from Somaliland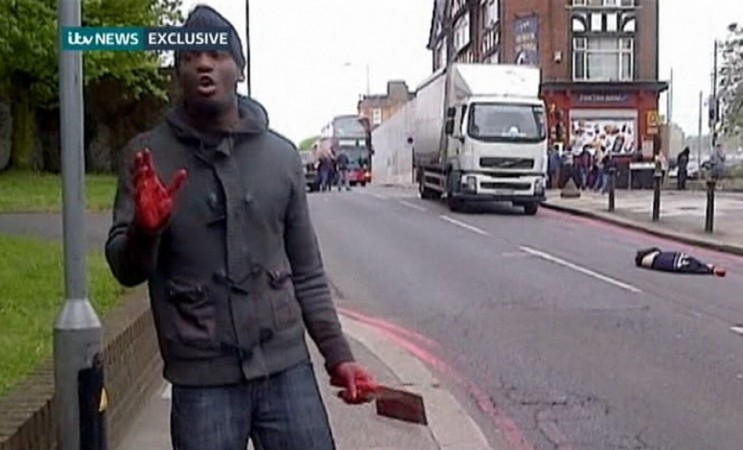 Multicultural is literally destroying London, as it imports in the 3rd world is is quickly becoming the 3rd world, even its mayor is some backwards Muslim named  Sadiq Khan whom thinks Terrorism is just a normal part of living in a big city. UK has imported many ISIS terrorist into the city as well, political correctness leads to open doors to anyone, even the worst people on the planet that have no regard for life, and take the Koran literally.
Hundreds of migrant refugees are sending their teenage children back to East Africa to avoid the knife crime epidemic that has struck London and seen 51 murders so far this year.
And the migrant teenagers say they feel safer in Africa, despite the Foreign and Commonwealth office advising against all travel to Somalia and warning against the threat of terrorism across Kenya.
One Somali mother, Amina, was interviewed on the BBC's Victoria Derbyshire programme and told the harrowing story of how her 15-year-old son was stabbed four times by other unruly migrants, just 17 days after he returned from a year-long stay in their homeland.
She said: 'They damaged his bladder, his kidneys, his liver. He's got permanent damage. Something all to normal now in London where less than 1/2 of the people are actually British.
He was safer there [in Somaliland] than he was here, 100 per cent more safe than in London.'
Last year the Foreign Office named Somalia the 13th most dangerous country in the world due to its constant threat of terrorism.  London seems to be catching up as Europe has unchecked migration anyone can get in, Jack the Ripper could migrate into the very open European borders get a free apartment and welfare stamps. Jack could even rape a few women and get pass as he can claim to be a migrant that does not understand the local laws or that women are regarded higher in western countries than goats would be.
An astonishing two in five Somalian families in London are sending their children home to avoid the knife crime epidemic hitting the capital, according to the mayor of Islington.
Somalian parents living in London are sending their children back to their home country even though the murder rates in its capital, Mogadishu, are terrible beyond comprehension.
Based on the most recent data, Mogadishu saw 1,376 murders in 2017, and London saw about a tenth of that number at 129 but growing rapidly with every new migrant.
With a population of 2.425 million, Mogadishu's murder rate is 56.75 per 100,000 people.
However, with a population of 8.825 million London's murder rate is 1.46 per 100,000.
While the figures should speak for themselves, past incidents may indicate that young men from East Africa are more at risk of being killed in London as multiculturalism has everyone different in a tribal like manner, fighting each other.  History has shown is to always happen in Multicultural societies, in Somalia everyone is mostly in the same tribe-race.
One mother, Fowsiya Abdi, 48, has lost two sons and a nephew to stabbings in London in the past two years in migrant on migrant warfare or one Migrant is one type of Muslims go out and kill other types of Muslims.
Mayor Rakhia Ismail, a mother of four who came to London as a Somalian refugee, said that parents are making the drastic decision because they believe it will save their child's life.
So far this year 100 people have been stabbed to death in the UK.
According to the BBC, eight per cent of the victims were of Somali heritage engaged in Multicultural street wars..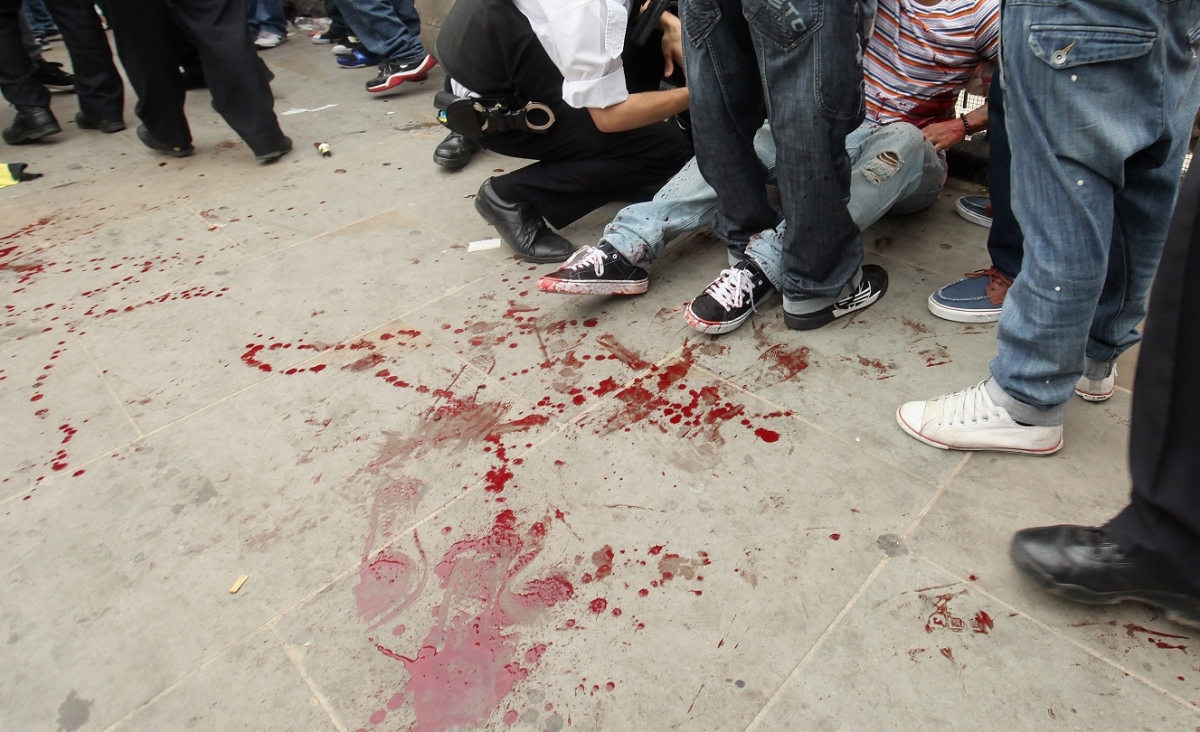 Just earlier this morning a man in his 30s was stabbed to death in London, sparking the capital's 51st murder this year.
The most recent crime statistics show that there are two killings every day on Britain's streets – the highest level in a decade., all thanks to massive migration!
A mentor of young Somali men in London, Jamal Hassan, explained on the Victoria Derbyshire programme that parents will do anything to protect their child.
He said: 'If it means that child doesn't finish school, college, university or he will not have a good job by the time you come for them the future is not really important.
'What is important is that child's life.'
Yusuf, a 21-year-old boy who grew up in London that did not want to be identified, told Mr Hassan that he moved to Nairobi because he was seeing people get stabbed 'every other day in London'.
He said: 'There are people in my neighbourhood, someone who I really knew, who lost his life.'
Ms Ismail said: 'Does the parent wait for her child to be killed?
'Or does the parent take a decision – quite a drastic decision – to take him all the way back to wherever that child is from originally?'
One mother who sent her child to Africa in a bid to avoid London's knife crime said she can now sleep at night knowing that the police sirens she hears have nothing to do with her son.
London's latest stabbing comes just two days after a 23-year-old was knifed multiple times in Tower Hamlets at 4.30pm in the afternoon.
He was the 50th victim so far this year – and it was the eighth murder in the capital this month as Britain struggles to get to grips with a knife epidemic.
Fowsiya Abdi, 48, has lost two sons and a nephew in the past two years.
All three were stabbed to death on the streets of London.
Her son, aspiring accountant Sadiq Adan Mohamed, 20, rang her as he lay dying, leaving her a voicemail message begging for help, saying, 'I'm wounded,' just moments after he was attacked by a gang of four rivaling migrants wielding a samurai sword.
Mrs Abdi called for anyone carrying a blade to be 'taken off the streets'. She spoke of her agony after her elder son and nephew, both 20, were also killed within a mile of each other in London in separate attacks.
Last September Mrs Abdi's elder son Mohamed Aadam was knifed to death outside a takeaway. In 2013 his cousin Mohamed Abdullahi was also fatally stabbed in the heart in a case of mistaken identity by a Muslim gang.
She said: 'I don't know who killed my son, I do not know why. But in September Mohamed was killed and now Sadiq has been killed, and four years ago my nephew was too. They were all 20.
'It's unacceptable, I am now so worried for my other children, they all live in the same postcode. Sadiq was an excellent boy, he was very close to me and his family.'
Will a city in Minnesota become the next London?