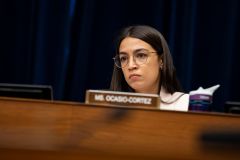 A Holocaust memorial museum in Israel responded Wednesday to Rep. Alexandria Ocasio-Cortez (D-N.Y.) comparing migrant detention centers on the U.S.-Mexico border to concentration camps in the Holocaust.
Ocasio-Cortez said in an Instagram live video this week that "The U.S. is running concentration camps on our southern border, and that is exactly what they are. If that doesn't bother you … I want to talk to the people that are concerned enough with humanity to say that 'never again' means something."
She doubled down on her position on Tuesday, tweeting that "it is the conclusion of expert analysis" that "this administration has established concentration camps on the southern border."
The Holocaust memorial museum, Yad Vashem, responded to the tweet, saying that "Concentration camps assured a slave labor supply to help in the Nazi war effort, even as the brutality of life inside the camps helped assure the ultimate goal of 'extermination through labor.'"
The tweet included a link to Yad Vashem's website discussing concentration camps.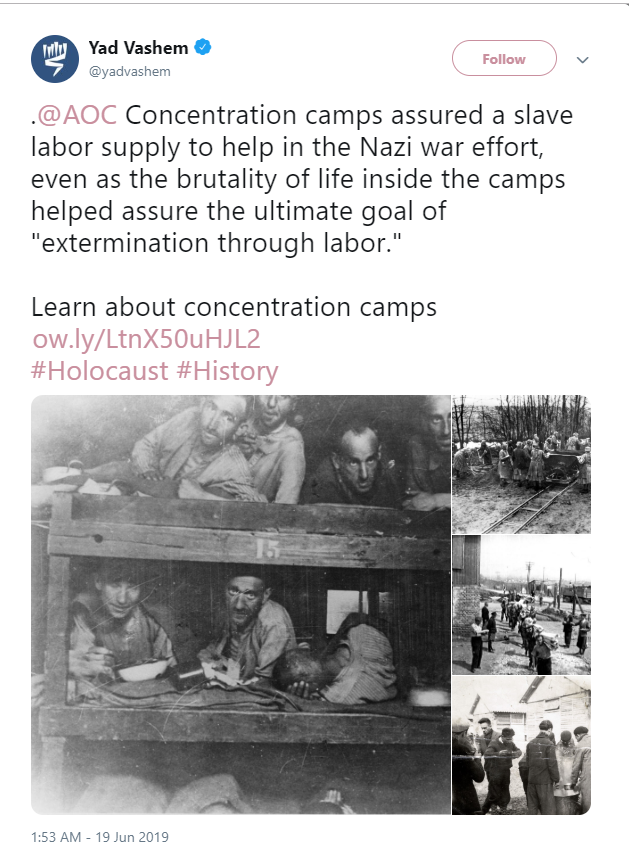 Sen. Mazie Hirono (D-Hawaii) defended Ocasio-Cortez's comments, tweeting that criticism of AOC's "concentration camp" language is "manufactured moral outrage to cover up this administration's immorality."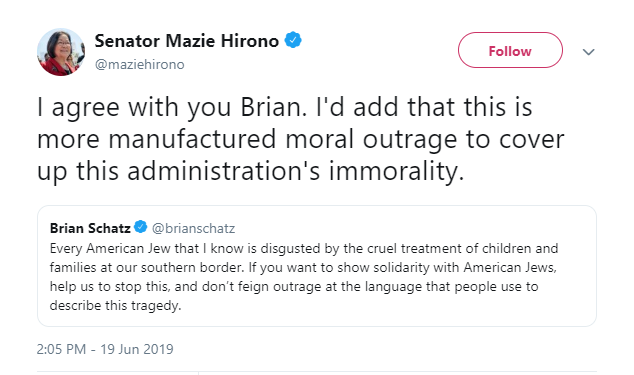 Looks like Democrats are uniting to attack Jewish people.  Shame on Democrats to not recognize the evil and ignorance of Alexandria Ocasio-Cortez.
Source material can be found at this site.