By Judi McLeod
The only way to take back your country (any country) begins and ends with reclaiming your own hometown by running your own candidates for mayors, councillors and school board trustees in the very next election.
It's an idea for a Counter Revolution, whose time came a long time ago but has been virtually ignored until now.
It is not at the federal level of government where the shift to socialism can be stopped in its tracks, but at the largely ignored civic or municipal level.
Progressives are in the process of turning America into a socialist state in Election 2020. Towns and cities—long ago hijacked by the United Nations Agenda 21/2030—have already completed the process and are now owned lock, stock and barrel by the UN without their citizens even being aware of it.
Although it's now a worldwide trend, the list of ICLEI-controlled cities in the U.S. and Canada is stupendous. here
"You can't fight City Hall and Win"has been drilled into the public conscience for decades, making it seem that everything proclaimed by fat-cat Mayor Butter-pants is inevitable. But you CAN fight City Hall and Win by voting them out of office and replacing them in the very next local election.
While the mayor is out cutting ribbons,or catching catnaps during council meetings, you can be out there papering the 'hood. getting the message out to friends and neighbors.
It's easier than you think because not only voters but the mainstream and social media tend to ignore most civic elections.
Municipal governments include thousands of wayward school boards, which are responsible for setting policies that indoctrinate rather than educate children in taxpayer-subsidized public schools, where now male perverts have full access to girls' washrooms.
Election statistics prove that apathy gets most mayors, councillors and school board trustees elected, many of them already well schooled in Saul Aliinsky-style Social Engineering.
Mayors of the present day only end up in headlines when they are outrageous (New York's City's Communist-crazed Mayor Bill de Blasio) or the creators of gargantuan publicity stunts (London Mayor Sadiq Khan's 'Baby Trump' Balloon).
Most other mayors, seen as ribbon-cutters at new bank and restaurant openings, are either totally ignored or ridiculed as vexatious but harmless clowns and goofs.
Long lost from public view is that the mayors often make the stink bombs—later thrown at the masses by members of senior level of governments.
Remember, It is mayors elected by public apathy who get away with declaring cities "sanctuary cities"and not the feds.
Here's the latest sign of city mayors at work:
'Mayors of major US cities say they will not cooperate with planned ICE raids of illegal aliens' 
—(The Blaze, June 22, 2019)
"Several leaders of major U.S. cities have reacted to reports of planned Immigration and Customs Enforcement raids, and they say they will not cooperate with the federal action.

"Mark Morgan, the acting director of ICE, told reporters that the raids would target families that have received a deportation order.

"If you're here illegally, then you should be removed," he said. "And in this case, that includes families."

"Some mayors are responding to the report with anger and intransigence.

Chicago

"Chicago's Mayor Lori Lightfoot said that she had cancelled access to ICE of their police databases, and sounded off to the department about her opposition to the raids.

"I have also personally spoken with ICE leadership in Chicago and voiced my strong objection to any such raids," Lightfoot said.

"Further, I reiterated that CPD will not cooperate with or facilitate any ICE enforcement actions," she added.
Los Angeles
"Los Angeles Mayor Eric Garcetti made no distinction between legal and illegal immigrants in his statement that rejected the planned raids.
"Los Angeles will always stand with our immigrant brothers and sisters, and our law enforcement officers will never participate in these actions," Garcetti said. "No Angeleno should ever have to fear being snatched from their home or separated from their loved ones—and we are doing everything we can to provide immigrant families with the information and support they need."
Houston
"Houston Mayor Sylvester Turner released a statement citing the "rich cultural contributions" of immigrants to his city.
"The city does not try to do ICE's job, nor does it try to impede ICE," he added.
"Turner, however, noted that ICE had not notified Houston of increased ICE activity in the same way they had other cities.
"It doesn't what your ethnicity is, your religion, whether your (sic) documented or undocumented," Turner added. "If you're in the city of Houston, I'm your mayor."
"ICE is expected to target 2,000 families in ten cities including Miami, Houston, Los Angeles and Chicago.

"The president tweeted on Monday about the raids.

"Next week ICE will begin the process of removing the millions of illegal aliens who have illicitly found their way into the United States," he said.

Here's a report about the impending ICE raids:

ICE set to begin immigration raids in 10 cities www.youtube.com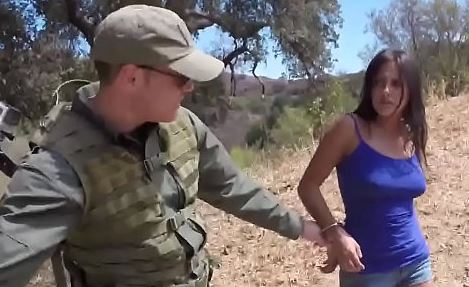 Only honest townsfolk and city dwellers can turn back the socialist tide.
But they can't wait "to get the UN out of America and America out of the UN", which has turned out to be all talk and no action.
The UN wants all cities and towns populated with "global citizens"when their populations see themselves as ordinary patriotic citizens.
Townsfolk and the citizens of cities can turn the table on encroaching socialism and take their country back.
Look up the dates of your next municipal election and get out and run against your mayor, council members and school board trustees.
If you don't win this time, get out and take them on a second time, and keep running against them until you take over their seats.
Start the Counter Revolution that will take your country back and start it today.