(CNSNews.com) — Although U.S. adults think LGBT persons make up nearly 24% of the U.S. population, this is a dramatic overestimation, according to Gallup, which asserts that the LGBT population is in reality closer to 4.5%. Gallup also reports that the percentage of Americans identifying as LGBT is most prevalent among millenials.
In its survey, Gallup asked, "Just your best guess, what percent of Americans today would you say are gay or lesbian?"
From the respondents' answers, the average was 23.6%. In other words, American adults think LGBT people make up nearly 24% of the population, which is more than 5 times the real percentage of 4.5%.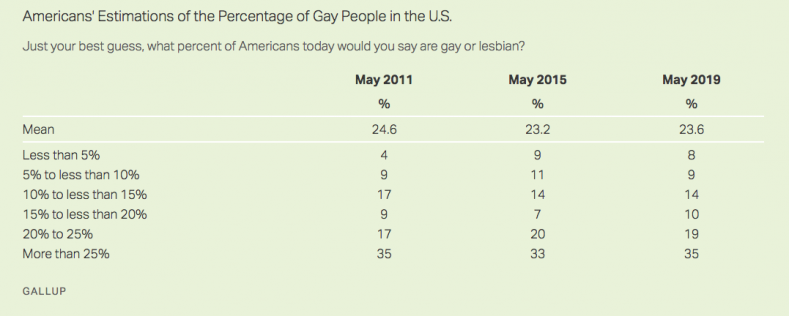 In May 2015, Gallup found that Americans thought LGBTs were 23.2% of the population, and in May 2011, they thought the percentage was 24.6%.
"Americans' estimate of the proportion of gay people in the U.S. is more than five times Gallup's more encompassing 2017 estimate that 4.5% of Americans are LGBT, based on respondents' self-identification as being lesbian, gay, bisexual or transgender," reported the survey firm.
"[A]ll available estimates of the actual gay and lesbian population in the U.S. are far lower than what the public estimates," said Gallup, "and no measurement procedure has produced any figures suggesting that more than one out of five Americans are gay or lesbian."
Overestimations of the LGBT population may be due to their "outsized visibility" in the culture, especially through the media, said Gallup.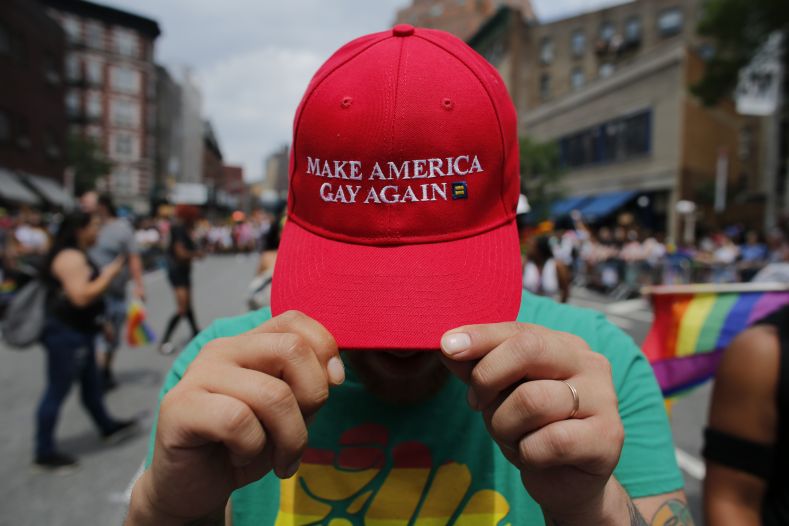 "Overestimations of the nation's gay population may in part be due to the group's outsized visibility," said the survey firm. "An annual report by GLAAD, an LGBT advocacy group, found that representation of LGBT people as television series regulars on broadcast primetime scripted programming reached an all-time high of 8.8% in the 2018-2019 television season, which is nearly twice Gallup's estimate of the actual population."
Gallup added that it has "seen the percentage of self-identifying LGBT people grow among millennials, who are making up an increasing share of the U.S. adult population. It is, therefore, possible that Americans' perceptions of the gay population may be influenced by the greater representation they see among young people.
"This also likely explains why younger adults produce higher estimations, as LGBT self-identifiers make up a larger share of their peers than is the case for older Americans."
Source material can be found at this site.