Source: TheFederalistpapers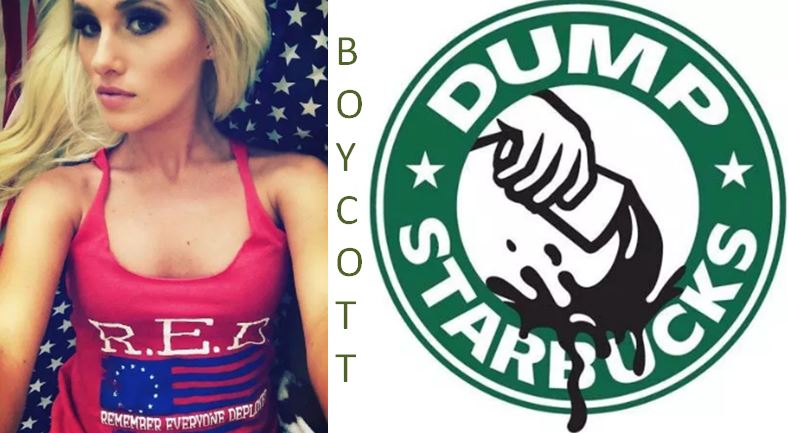 Starbucks the leftist leaning coffee giant based in Seattle, is facing aboycott as many of its customers are angry at the response to police presence in one of their stores.
The incident occurred when Tempe, Arizona police officers went into their usual Starbucks for some coffee in uniform.
But when one of the customers in the store told management that they felt "unsafe" with the police there the officers were asked to leave.
"It's become accepted to not trust or to see police and think that we're not here to serve you, and again, it goes back to — we take great pride of the level of customer service we provide to citizens, Rob Ferraro, president of the police union said.
"And to be looked at as feeling unsafe when you have law enforcement around you is somewhat perplexing to me," he said.
"Don't appreciate @Starbucks asking our #Tempe cops to leave your establishment on the #4thofjuly2019. Several of those cops are #veterans who fought for this country! #ZeroRespect," the union said.
"A statement from the TOA on The July 4th incident and Starbucks' treatment of police officers: Yesterday, on Independence Day, six Tempe police officers stopped by the Starbucks at Scottsdale Road and McKellips for coffee.
"The officers paid for their drinks and stood together having a cup of coffee before their long 4th of July shift.
"They were approached by a barista, who knew one of the officers by name, because he is a regular at that location. The barista said that a customer "did not feel safe" because of the police presence.
"The barista asked the officers to move out of the customer's line of sight or to leave. Disappointed, the officers did in fact leave.
"This treatment of public safety workers could not be more disheartening. While the barista was polite, making such a request at all was offensive.
"Unfortunately, such treatment has become all too common in 2019. We know this is not a national policy at Starbucks Corporate and we look forward to working collaboratively with them on this important dialogue," it said.
Now customers are furious with the store, and with Starbucks corporate, for not stepping in to do something for the officers and the charge was led by Tomi Lahren.
If you "don't feel safe" around police, wait till you don't have them to rely on. The disrespect for law enforcement in this country is disgusting. #thinblueline

— Tomi Lahren (@TomiLahren) July 6, 2019
#DumpStarbucks I did 2yrs ago. Their lack of respect for those who serve is 1 reason. The self entitled punks they hire is another. I support local cawfee shops #BoycottStarbucks pic.twitter.com/7Fb3N59UQ6
— ChaseFor28????? (@yankees_nut) July 6, 2019
So disappointed Starbucks asked my coworkers to leave because a customer was uncomfortable with so many cops in one place. They were just taking a breather with some coffee before fireworks started. #starbucks is garbage. Support small businesses instead! https://t.co/3Yld90HlP8

— Ally Roy (@Ally_Roy) July 5, 2019
Facebook has greatly reduced the distribution of our stories in our readers' newsfeeds and is instead promoting mainstream media sources. When you share to your friends, however, you greatly help distribute our content. Please take a moment and consider sharing this article with your friends and family. Thank you