by Tyler Durden
Pre-foreclosures are spiking in New York City according to a new PropertyShark analysis. On a quarter over quarter basis, they are up an astounding 31%. Analysis for New York indicated that the city saw 3,070 properties entering pre-foreclosure for the first time in Q2. According to the report, foreclosures are likely to increase in coming quarters based on these numbers.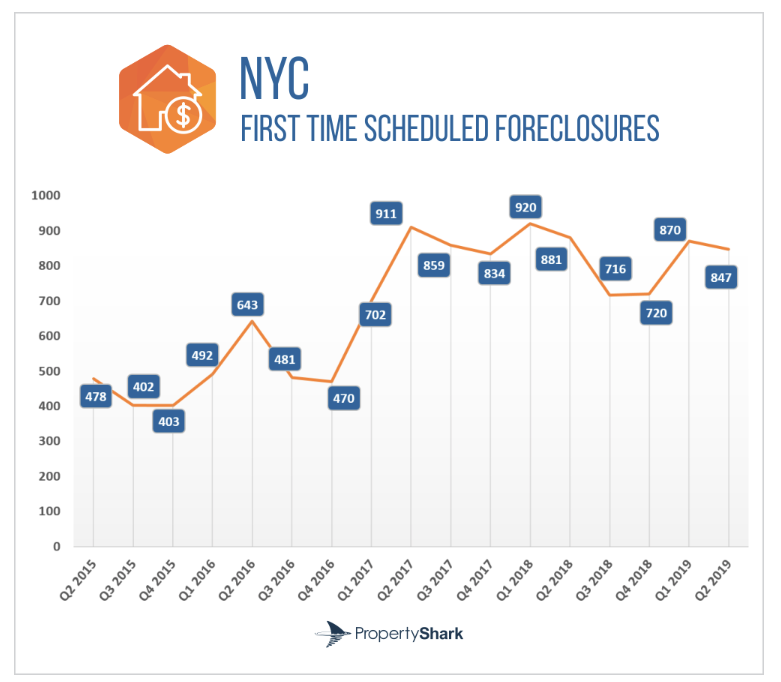 And it wasn't just Manhattan: each borough saw a significant spike, with Brooklyn coming in at 43%, Staten Island coming in at 43% and the Bronx coming in at 41%. Manhattan and Queens were both at 17%.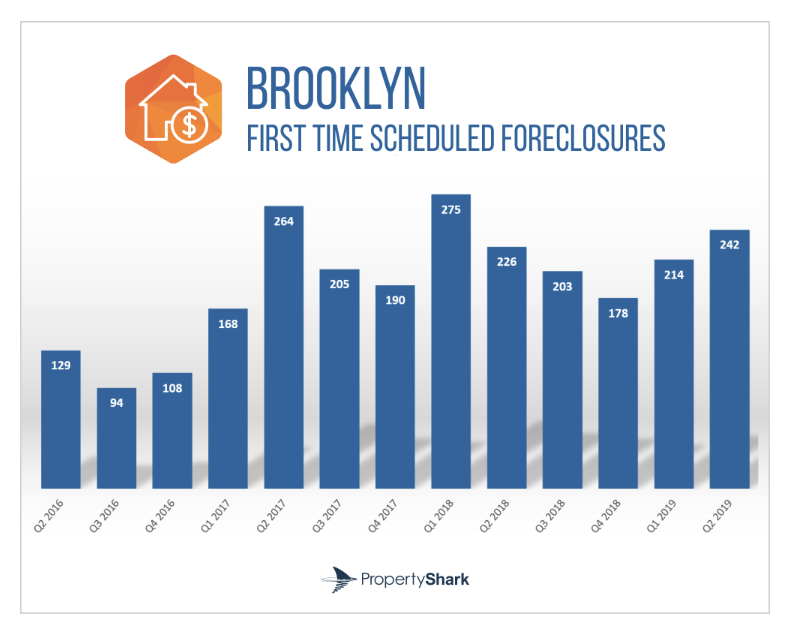 At least for now, foreclosures seem to be holding steady in the city. But that likely won't last. First time foreclosures were down 4% year-over-year in Q2 with a total of 847 properties foreclosed during the quarter. The city saw a drop of 3% in unique foreclosure cases. Cases in Queens dropped 9% but the borough saw the largest number of foreclosure cases with 324 in Q2.
At 13%, Brooklyn saw the largest quarter over quarter percentage increase in foreclosures as well as a 7% rise in foreclosures year-over-year. 242 properties were foreclosed on in Brooklyn and the borough saw 1,040 unique cases of pre-foreclosure filings in Q2, marking year-over-year growth of 21%.
Staten Island saw foreclosure activity of 9% with 159 homes being foreclosed.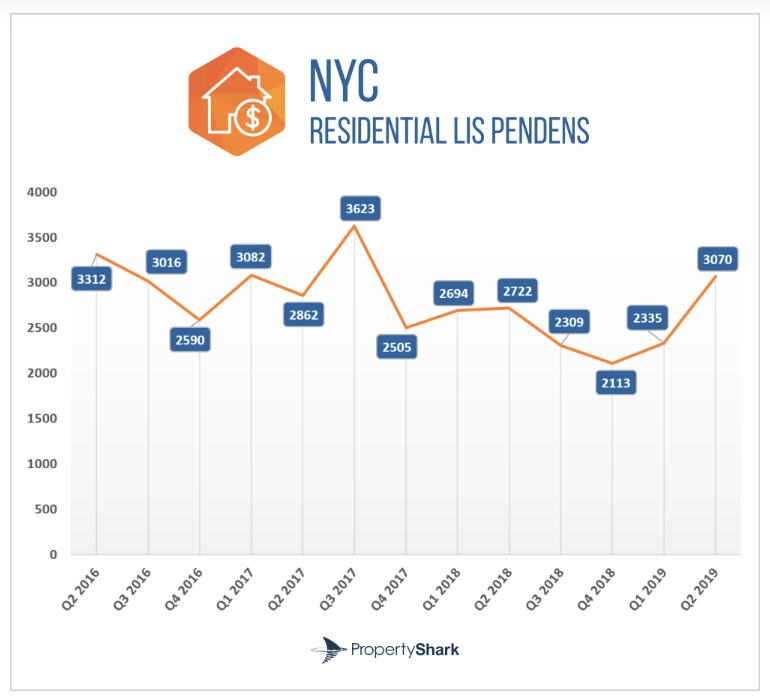 The steepest drop in foreclosure activity happened in the Bronx, where just 96 homes headed to the auction block in Q2. Foreclosure cases were down 24% year-over-year and 36% sequentially in the borough. Foreclosures in Manhattan remained largely unchanged on a year over year basis.
But based on the pre-foreclosure numbers, we expect these foreclosure numbers will eventually tick much higher in coming quarters.