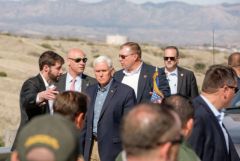 (CNSNews.com) – Vice President Mike Pence said in a Tweet sent out late on Saturday that CNN was "dishonest" in its reporting on his visit that day to facilities along the U.S.-Mexico border where the U.S. government detains aliens who have been apprehended by U.S. Customs and Border Patrol.
Pence sent out a series of 10 Tweets describing his visit and countering CNN's Saturday-night coverage of it.
"CNN is so dishonest," Pence said in his sixth tweet about the visit. "Today we took reporters to a detention facility on the border for families and children and all told us they were being treated well."
"The crisis at our southern border is not a 'manufactured crisis,' it is real and is overwhelming our system," Pence said in his next Tweet. "To show this, we also visited an overcrowded facility for adult men, many of whom have been arrested multiple times."
"These men were in a temporary holding area because Democrats in Congress have refused to fund additional bed space," Pence said in another Tweet.
"Rather than broadcast the full story, showing the compassionate care the American people are providing to vulnerable families, tonight CNN only played video of men in the temporary facility and didn't play any footage of the family facility at all…ignoring the excellent care being provided to families and children," Pence said in another two Tweets.
"Our great @CBP agents deserve better and the American people deserve the whole story from CNN!" Pence concluded.
Here are Vice President Pence's Tweets about his visit to the border facilities and CNN's coverage of it: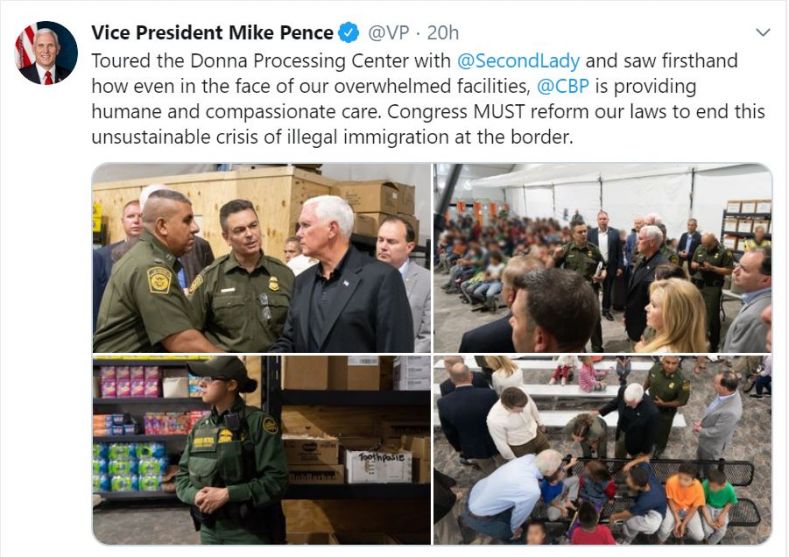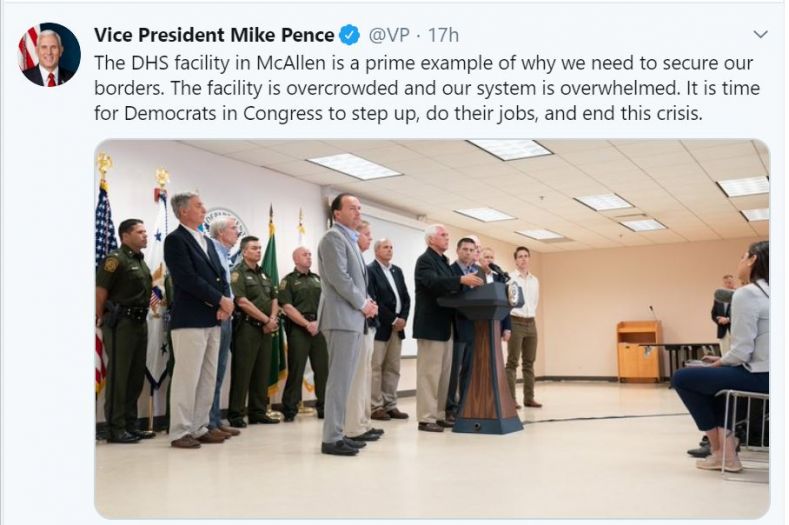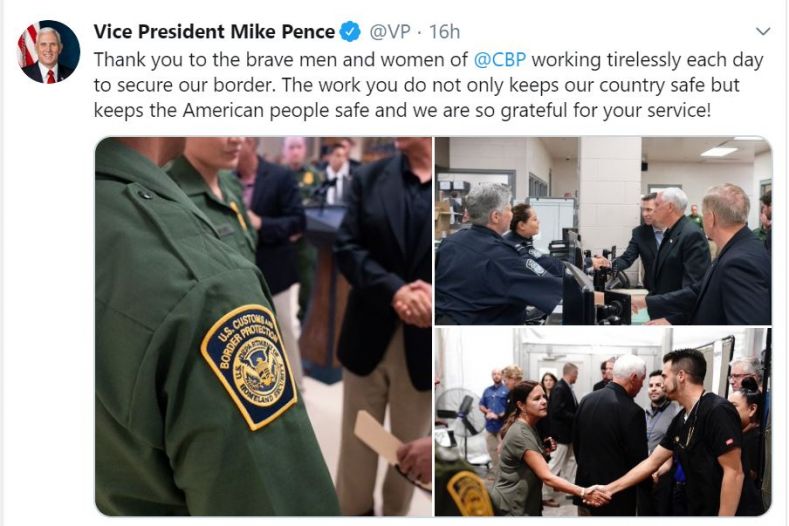 Source material can be found at this site.