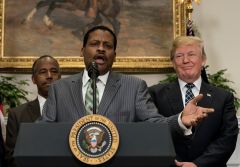 (CNSNews.com) – The resolution that has been proposed in the House of Representatives to condemn President Donald Trump for racism holds up two slave-owning Founding Fathers as philosophical role models whose understanding of America should be emulated.
The first paragraph of the resolution states:
"Whereas the Founders conceived America as a haven of refuge for people fleeing from religious and political persecution, and Thomas Jefferson, Alexander Hamilton and James Madison all emphasized that the Nation gained as it attracted new people in search of freedom and livelihood for their families;
The resolution eventually says:
"Whereas President Donald Trump's racist comments have legitimized fear and hatred of new Americans and people of color: Now, therefore, be it…"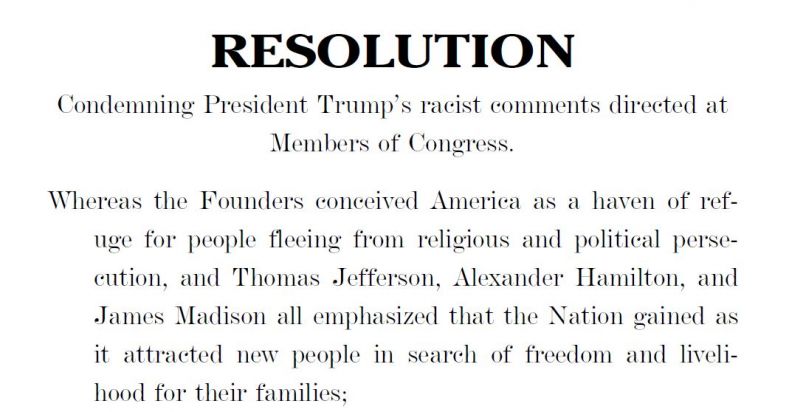 As reported by the Encyclopedia Britannica, both Madison and Jefferson owned slaves while Hamilton did not.
A report on "Slaveholding Presidents" by Gleaves Whitney for the Hauenstein Center for Presidential Studies indicates that Jefferson owned "about 200" slaves and Madison owned "more than 100."
Source material can be found at this site.