Until November 2019, no Israeli prime minister has ever been indicted while in office. The charges against Benjamin Netanyahu are serious: bribery, fraud and breach of trust. The legal drama's collision with the Knesset's political deadlock and looming election raises the stakes even higher.
Netanyahu insists he has committed no wrongdoing, and Israel — like other Western democracies — officially regards him as innocent until proven guilty. The unofficial court of public opinion is a different story though.
If the charges against Netanyahu are proven and he is found guilty, he stands to face as much as 10 years in prison on the bribery charges alone.
Here's a reader's guide to the three separate investigations that led to the charges facing Netanyahu.
Known as cases 1000, 2000 and 4000, the case numbers are how the Israeli Police's Lahav 443 unit referred to the separate investigations as the allegations surfaced.
Case 1000: The Gifts Affair
The first of the three investigations began in December 2016. From the outset, Israelis referred to this as "the Gifts Affair."
The Prime Minister and his wife, Sara are suspected of receiving $200,000 worth of gifts from Hollywood mogul Arnon Milchan, an Israeli citizen.
The Netanyahus and Milchan don't dispute that the entertainment tycoon provided crates of expensive champagne, cigars and jewelry, characterizing them as gifts between friends.  Nevertheless, Netanyahu is accused of:
Using his influence to help Milchan obtain a visa to work in the US.
Helping Milchan avoid paying taxes in Israel by widening the provisions of certain tax exemption laws targeting money laundering.
Illicitly helping Milchan advance his interests in two Israeli TV channels, one of which Milchan partially owns.
Netanyahu said he helped Milchan with his visa because of Milchan's contributions to Israeli security. (Long before his Hollywood years, Milchan was reportedly recruited by Shimon Peres to engage in scientific espionage and procure military technology.)
The US refused a request by Israeli investigators to question former secretary of state John Kerry and ambassador Daniel Shapiro about Milchan's visa. This may have been a factor in Attorney General Avichai Mandelblit's decision not to indict Milchan.
Case 2000: The Yediot Affair
The charges against Netanyahu in Case 2000 center around an alleged quid pro quo struck between Netanyahu and Arnon "Noni" Mozes, the publisher of the Yediot Aharonot daily back in 2009.
According to investigators, Netanyahu, who was also then minister of communication, was to support legislation that would ultimately weaken the rival daily,  Israel HaYom, which is distributed for free. In exchange, Yediot would provide more favorable coverage of Netanyahu in both the news and opinion sections.
Legislation known as the Israel HaYom Bill — outlawing the distribution of  free daily papers of a certain size for six days a week — passed its first Knesset reading in 2014 but died in the next year when the  Knesset dissolved itself and set early elections. Had the bill passed, Israel HaYom would have been forced to charge money or downsize.
In October 2019, a recording of Netanyahu apparently negotiating with Mozes was aired on Israeli TV. In it, Netanayhu appears to threaten to retaliate "with all the tools at my disposal" against negative or personal coverage.
Among those also questioned by investigators were:
Sheldon Adelson, the billionaire casino magnate and Netanyahu supporter who owns Israel HaYom.
Eitan Cabel, a Labor/Zionist Union MK who originally sponsored the Israel HaYom Bill.
Netanyahu insists that nothing happened and that relations between the prime minister and the media shouldn't be criminalized.
Mozes was indicted along with Netanyahu.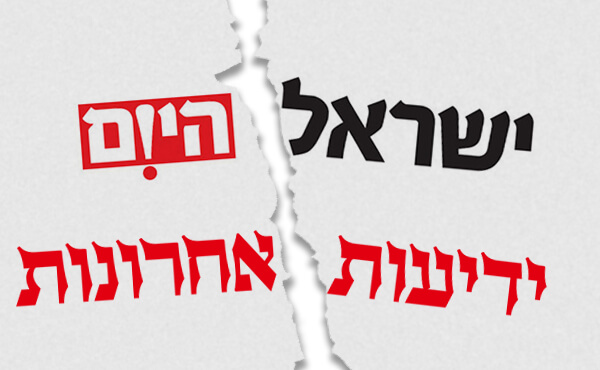 Case 4000: The Bezeq Affair
The most serious charges against Netanyahu stem from the Bezeq Affair back when he also served as communications minister.
Netanyahu is suspected of having a quid pro quo with Shaul Elovitch, Bezeq's majority shareholder. Specifically, the PM is accused of giving the telecom regulatory benefits in exchange for favorable coverage on the Elovitch-owned Walla! News site.  Those benefits reportedly generated $500 million for Elovitch.
Specifically, Netanyahu is suspected of firing Communications Ministry director-general Avi Berger and replacing him with his former campaign manager, Shlomo Filber to oversee policy favorable to Elovitch. During his time in the communications ministry, Filber,  among other things:
Approved Bezeq's acquisition of a satellite TV company.
Accepted Bezeq's positions on certain telephone and internet technology reforms.
Abolished requirements that Bezeq maintain  — due to antitrust regulations — separate management and administration for its various subsidiaries.
Frequently shared classified ministerial documents with Bezeq officials for their opinions.
Filber told police that Netanyahu set the policy.
The favorable coverage on Elovitch's popular Walla! News site is said to have been coordinated between Elovitch's wife,  Iris, and Netanyahu's former media advisor, Nir Hefetz. Chat messages on Hefetz's phone leaked to the Israeli media showed Hefetz instructing Walla's then-editor Ilan Yeshua on coverage and weighing in on a certain journalist being considered for a political correspondent job.
Both Filber and Hefetz have turned state's witness.
Shaul and Iris Elovitch were indicted along with Netanyahu.
Two Separate Investigations
There are two other investigations that have been in the news in recent months but have no bearing on Netanyahu's current indictments.
Case 3000, also known as  "The Submarine Affair" relates to indviduals in the PM's inner circle accused of illicitly profiteering from the purchase of several submarines and naval corvettes from the German company, ThyssenKrupp. Police questioned Netanyahu, but he is not accused of any wrongdoing in that affair.
In June 2019, Sara Netanyahu confessed to taking unfair advantage of a mistake as part of a plea bargain in what was known as "The Catered Meals Affair." Mrs. Netanyahu also paid a $15,210 fine for having spent $100,000 of public money on catered meals despite the availability of a full-time chef at the Prime Minister's residence.
Israel's never indicted a sitting prime minister. One can only wait and see how the intertwined legal and political dramas play out.
Featured Image: Netanyahu CC BY Foreign and Commonwealth Office; Milchan via YouTube/CBS This Morning; Mozes via YouTube/Kan News; Elovitch via YouTube/Kan News; submarine CC BY-NC Israel Defense Forces;
Source material can be found at this site.