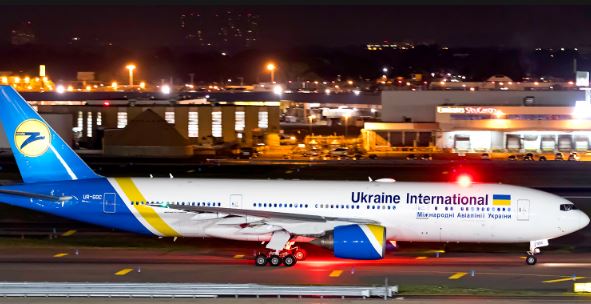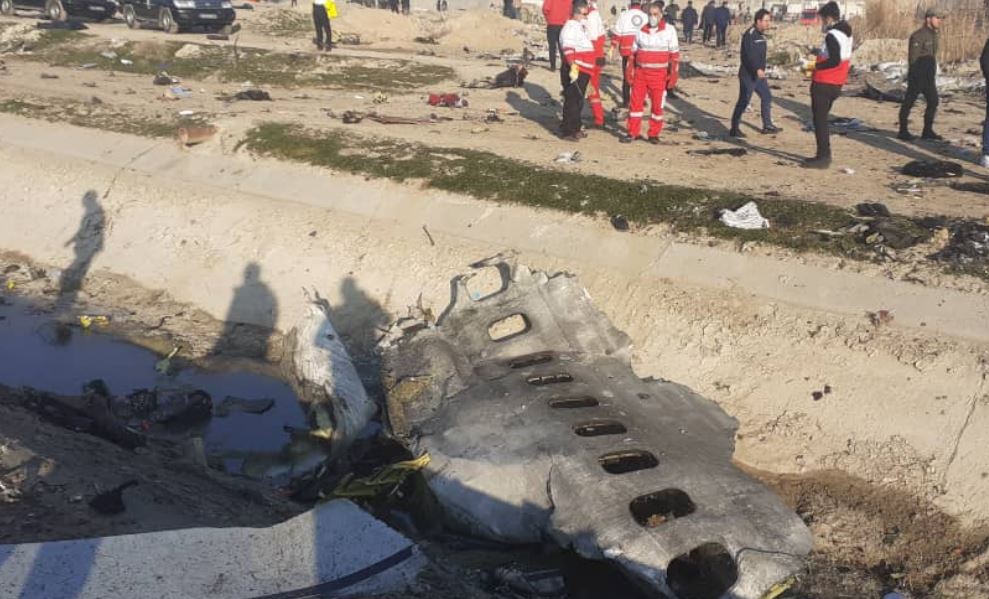 BREAKING: Video shows scene of Ukrainian passenger jet crash pic.twitter.com/nJTF69OS2L

— Breaking News Global (@BreakingNAlerts) January 8, 2020
Boeing 737 plane was carrying 180 passengers and crew when it crashed shortly after take-off from the Iranian capital. The crash happened around the same time frame Iran was firing a series of ballistic missiles in US based in Iraq. It is unclear whether the incident is linked to the Iran-US confrontation.
The accident comes on the heels of Iranian ballistic missile strikes on US bases in Iraq, which prompted the Federal Aviation Administration (FAA) to close the airspace over the region for American civilian flights.
A Ukrainian airliner with 180 passengers and crew on board has reportedly crashed near Tehran's Imam Khomeini airport in Iran on Wednesday.
According to the Iranian media, the Boeing 737-800 jet crashed near Parand, a suburb southwest of capital Tehran shortly after take-off.
BREAKING: UNCONFIRMED REPORTS INDICATE THAT A UKRANIAN JET CARRYING 180 PASSENGERS WAS SHOT DOWN MISTAKENLY BY IRANIAN AIR DEFENSE SYSTEMS (@AlHadath)

— Breaking News Global (@BreakingNAlerts) January 8, 2020
There were no survivors from the crash, Iran's Red Crescent has claimed.
"Obviously it is impossible that passengers" on flight PS-752 "are alive," the head of Red Crescent told semi-official news agency ISNA, adding that 170 passengers and crew had boarded the plane.
Unconfirmed via Al Hadath: The downed Ukrainian aircraft outbound from #Tehran was accidentally shot down by Iranian AA units. https://t.co/5R8gnh4S89

— ??? ????? ???? (@IntelCrab) January 8, 2020
According to Flighradar24 flight tracker, the Ukraine International Airline Flight 752 was scheduled to take off at 5:15am Tehran time heading to Boryspil International Airport in the Ukrainian capital of Kyiv.
The actual departure time was delayed for almost an hour at 6:12am.
A video posted by Iran's ISNA news agency showed a faint glow of light flickering shortly before a huge explosion was seen.
?????? ????? ?? ???? ???????? ???????? ????? ?????? pic.twitter.com/M3bZiLLryQ

— ???????? ????? (@isna_farsi) January 8, 2020
Preliminary reports suggest that the plane was en route to the Ukrainian capital of Kyiv.
Iranian officials state The Ukrainian Airlines plane crashed due to technical difficulties, according to ISNA right after the crash.
I'm wondering why the photographer was videoing a random plane taking off and then had almost no reaction to the large explosion?

— Li Lammert (@flick44_11) January 8, 2020
Rescue teams have been sent to the area, near the airport, where the aircraft crashed.
"The plane is on fire but we have sent crews …"