Basketball legend Kobe Bryant was killed along with four

others in a helicopter crash in Calabasas Sunday morning, according to reports.
Bryant's helicopter crashed amid foggy conditions in the Calabasas area outside of Los Angeles around 10:30 a.m. PST Sunday. All Five people onboard have been confirmed dead, according to the LA County Sheriff's Department.
The Los Angeles Times confirmed that Kobe Bryant had been killed in the crash
BREAKING: Kobe Bryant among 5 people killed in helicopter crash in Southern California, @ABC News has confirmed. https://t.co/fZZhpJI2HG pic.twitter.com/DQikE605JL

— ABC News (@ABC) January 26, 2020
Los Angeles Lakers legend Kobe Bryant was killed along with four other people in a helicopter crash into a hillside near Malibu Sunday morning, according to multiple reports. Bryant was 41 years old.
None of the five passengers on board the helicopter survived the crash, which was called in at 9:47 a.m. on the 4200 block of Las Virgenes Road, according to the Los Angeles County Sheriff's Department Lost Hills/Malibu station, although they confirmed no passenger names.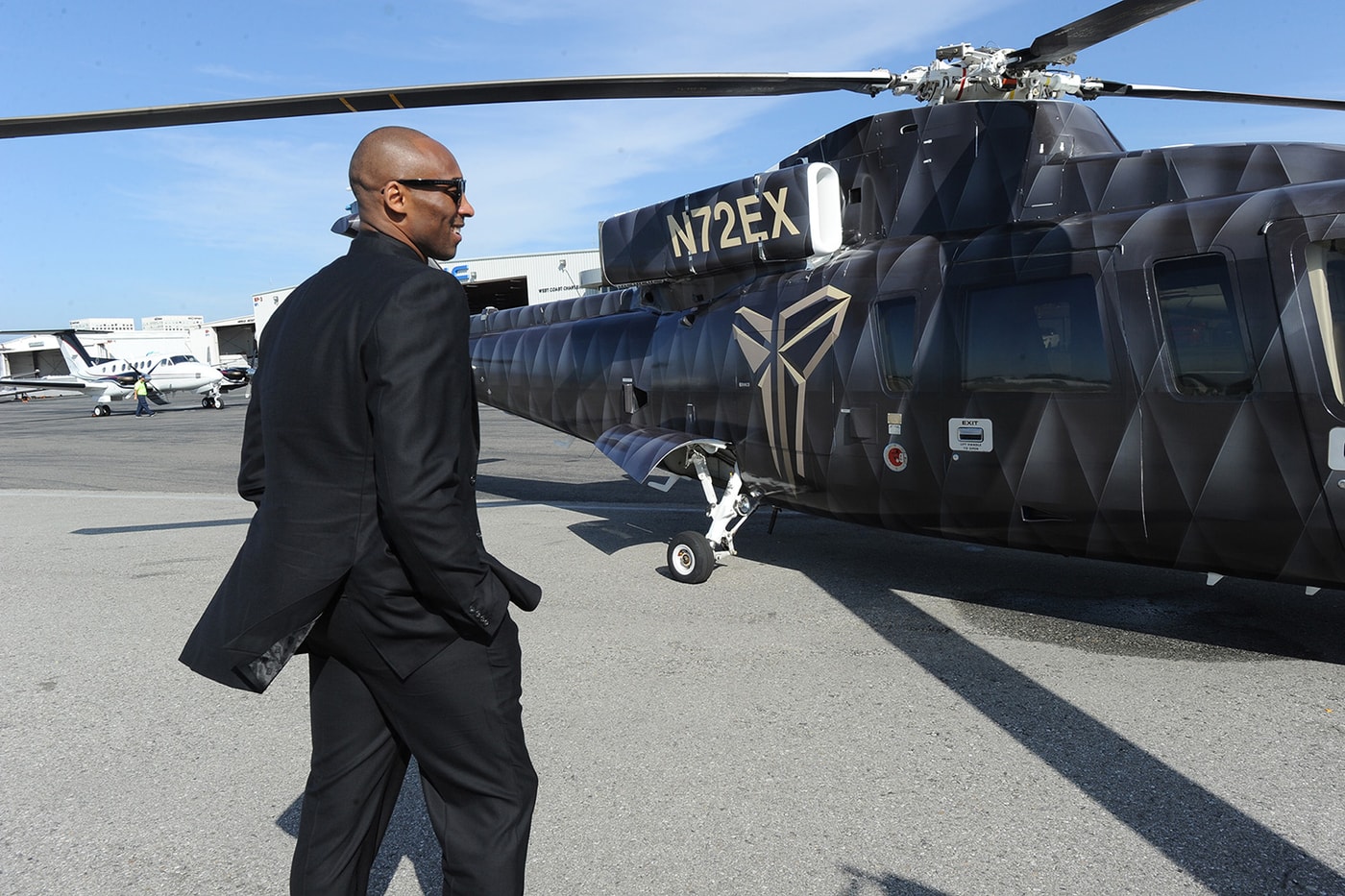 The helicopter was described as a Sikorsky S-76, Federal Aviation Administration spokesman Allen Kenitzer said.
A fire was ignited on the hillside but was later extinguished, the sheriff's department said.
Eyewitnesses also tell us that they heard the helicopter's engine sputtering before it went down. As you can see, flames and smoke covered much of the scene from the wreck. The official cause of the crash is currently under investigation.
L.A. weather was extremely foggy Sunday morning, and law enforcement sources tell us even LAPD air support was grounded because of it. Flight tracker data shows Kobe's chopper appeared to first encounter weather issues as it was above the L.A. Zoo. It circled that area at least 6 times at a very low altitude – around 875 feet – perhaps waiting for the fog to clear. We know the pilot contacted the control tower at Burbank Airport around 9:30 AM PT, and the tower was aware the pilot had been circling for about 15 minutes.
The pilot eventually headed north along the 118 freeway before turning to the west, and started following above the 101 freeway around Woodland Hills, CA. At around 9:40 AM they encounter more weather – as in seriously heavy fog – and the chopper turned south. This was critical, because they turned toward a mountainous area. The pilot suddenly and rapidly climbed from about 1200 feet up to 2000 feet. However, moments later – around 9:45 AM – they flew into a mountain at 1700 feet. Flight tracker data shows they were flying at about 161 knots.
#Update Downed aircraft is a helicopter. Flames extinguished. #Malibu deputies at crash site looking for survivors, 4200 blk Las Virgenes Rd #Calabasas #LASD pic.twitter.com/eixLhGhLyE

— LA County Sheriffs (@LASDHQ) January 26, 2020
Just yesterday, Bryant was passed by LeBron James for third place on the NBA's all-time scoring list.
"Continuing to move the game forward," Bryant tweeted at James, in congratulations.
An unspeakable loss for the world.

Kobe Bryant, 41, NBA legend and champion, husband, father, mentor, investor, has died in a Los Angeles area helicopter crash.

A painful, tragic, sudden loss.

My words fail me.

Sending so much love to so many of you who are hurting. pic.twitter.com/gCBabCh40g

— Shaun King (@shaunking) January 26, 2020
"An onshore flow led to the development of low clouds and fog that settled in late last evening for much of the area. The low clouds and fog remain in place through midday Sunday," AccuWeather Meteorologist Danielle Knittle said. "Winds were very light around the time of the crash at less than 5 mph."
(Via a statement from Kobe's rep) that Kobe's 13-year-old daughter Gianna Maria Onore aka GiGi was on board the helicopter and has died.
John Altobelli, Orange Coast College Baseball Coach, is Reportedly Identified as a Crash Victim long with his daughter Alyssa and wife Keri.
The Altobelli family consisted of five people before the crash. Today, a son and daughter are all that is left.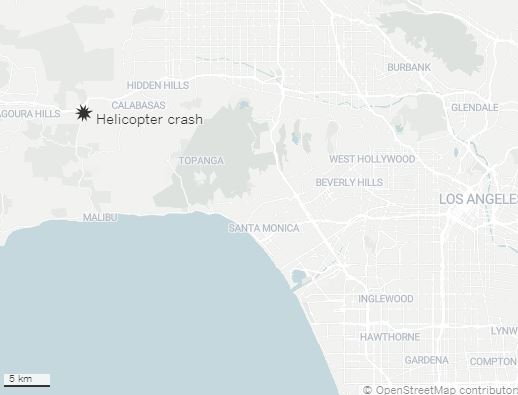 A few weeks ago in Newport Beach Kobe witnessed a major accident and stayed to comfort victims and redirect traffic until help arrived.

This man wasn't only the GOAT on the court but as a human being as well.

Mamba Mentality Forever. pic.twitter.com/2tFlxuZN4I

— Miguel Lozada (@MLozada) January 26, 2020
Kobe has famously used a helicopter to travel for years — dating back to when he played for the Lakers. He was known for commuting from Newport Beach, CA to the STAPLES Center in DTLA in his Sikorsky S-76 chopper.
KB is survived by his wife Vanessa, and their four daughters — Gianna, Natalia and Bianca and their newborn Capri. Kobe and Vanessa got married in 2001 after meeting in 1999.
Kobe has recently been spotted out at NBA games with his daughter Gianna whom also passed away in the crash– a rising star basketball player herself. Their youngest daughter, Capri, was just born in June 2019.