By Judi McLeod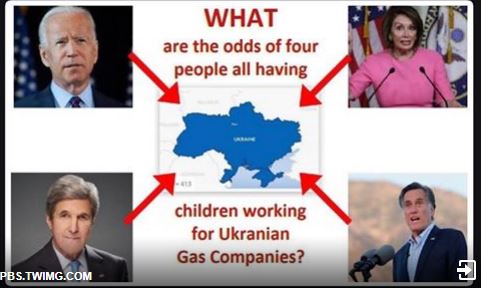 Sen. Chuck Schumer is off on yet another desperado Democrat Wild Goose Chase—this time calling on 74 Inspectors General to Investigate President Trump for "Retaliation Against Whistleblowers".
"Retaliation Against Whistleblowers"?
Come off it Sergeant Schmuck!  There are no "whistleblowers" against whom to retaliate, only "leakers".  In this case, Adam Schiff-appointed leakers like the one whose alleged name social media giant Google will not allow to stand.
"It's odd the way each failed Democratic investigation into President Trump seems to segue into the next. A mere five days after President Trump's acquittal, Senate Minority Leader Charles Schumer (D-NY) has called upon 74 inspectors general for "immediate action to investigate any and all instances of retaliation against whistleblowers." (RedState, Feb. 10, 2020)
What a joke! While Joe Biden's AWOL son, Hunter leaves behind the kind of stench that a beached whale leaves to assail nostrils, Schumer strikes a posse to "investigate any and all instances of retaliation against whistleblowers" while the leaker who started the whole shebang remains hidden under the cover of anonymity!
"Specifically, Schumer is concerned over Trump's decision to fire Lt. Col. Alexander Vindman in "retaliation" for his hostile testimony during the House impeachment inquiry. Vindman and his twin brother, who was also on staff at the NSC, were escorted out of the White House last Friday. Their attorney, David Pressman, referred to the President's decision as "revenge." (RedState)
This true-to-life Soap Opera should be called 'The Return of the Vindmans From the Walking Dead'.
"Pressman told the BBC, "There is no question in the mind of any American why this man's job is over, why this country now has one less soldier serving it at the White House. The most powerful man in the world – buoyed by the silent, the pliable, and the complicit – has decided to exact revenge." (RedState)
Pressman, who may be in the wrong business, would make an excellent HollyWeird script writer.
In the off-stage world of sunlit reality, the NSC largely exists to aid the President as he makes decisions on foreign policy.
In other words, it is the President and not leakers for hire who gets to set the policy.
"Vindman testified that he considered the call "improper." The reality is that Vindman disagreed with Trump's foreign policy. It is believed that one of the individuals he shared the readout of the call with was the alleged whistleblower, Eric Ciaramella, whose "complaint" to the Intelligence Community's Inspector General, Michael Atkinson, triggered the impeachment inquiry. (RedState)
"If it is proven that Vindman was actually involved in an attempt to remove the President from office, his dismissal from the White House will be the least of his problems."
Will he thank Schumer for what may follow next?
"Shortly after the Vindman twins were launched on Friday, it was Gordon Sondland's turn. Sondland is now the former U.S. ambassador to the EU. (RedState)
A Here-Today-Gone-Tomorrow atmosphere seems to have descended upon the Leaker World.
"Although Schiff had considered him to be one of his strongest witnesses against the President, upon cross-examination by House Republicans, Sondland admitted he had "presumed" it was a quid pro quo. The President had actually told Sondland "I want no quid pro quo." (RedState)
Not the least bit odd how facts and truth keep jumping into the average leaker's way.
"In a letter sent to the acting inspector general of the Department of Defense, Glenn A Fine, on Monday, Schumer wrote, "These attacks are part of a dangerous, growing pattern of retaliation against those who report wrongdoing only to find themselves targeted by the President and subject to his wrath and vindictiveness." This letter can be viewed on Scribd below. (RedState)

"We knew the Democrats would continue to seek ways to remove President Trump after his acquittal. And as far as strategies to snare a president are concerned, Schumer's is weak tea. A president is authorized to reassign or even to dismiss political appointees. After three years of repeated attempts to destroy Trump, most Americans will greet Schumer's latest efforts – and the many more that will surely follow – with a yawn."
So Schumer wants 74 Inspectors General to go after President Trump for "Retaliation Against Whistleblowers" who are really not really whistleblowers but leakers, complicit with the Democrat Party.
Worthy of note: Vindman was never described as a "whistleblower" during his testimony in the Impeachment fiasco, but is being described as one now by Schumer, Pelosi, Schiff and company.
Nor was the ongoing Democrat Retaliation to take down Trump from the moment he declared his candidacy for the 2016 Election ever called what it really is: Retaliation 101."