Federal Judge Amy Berman Jackson's tirade against Roger Stone and President Trump in her sentencing of the onetime Trump adviser is cause for her removal, contends Fox News host Tucker Carlson.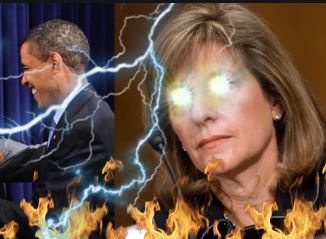 Stone was sentenced to 40 months in prison on process charges stemming from special counsel Robert Mueller's Russia-collusion investigation, which found no collusion.
"If there's anyone in Washington that deserves to be impeached, it's Amy Berman Jackson," he said on "Tucker Carlson Tonight."
"Now you often hear people complain that our justice system has been infected by politics. Amy Berman Jackson is living proof that it has been," Carlson said.
"Jackson wanted to punish [Rick] Gates and [Paul] Manafort before they were even convicted of anything, and she did," he said. "Ultimately she revoked Manafort's bail and placed him in jail in solitary confinement.
"But Jackson reserved her real fury for Roger Stone," he said. "At sentencing today, she declared that Stone was 'prosecuted for covering up for the president.' Now, CNN let the claim pass without comment, but anybody who had been watching was baffled because that's totally untrue."
Carlson described Jackson as an "open partisan who has so flagrantly violated the bounds of constitutional law and fairness that it's shocking she's still on the bench."
"Nobody connected to the president has ever been charged with a crime related to spying for Russia or colluding with Russia, much less convicted of one. Stone wasn't charged with covering up anything. That was not the charge. That is not what he was sentenced for. Amy Jackson knows that. She lied about it. In other words, here you have a federal judge lying about the case before her. Scary? Yes, it is scary," he said.
The Gateway Pundit noted Jackson left in place a gag order on Stone, which isn't unusual while such cases are in progress but is rare after the sentencing.
The sentencing also was unusual because Stone has a pending motion for a new trial based on juror misconduct.
The jury forewoman is a radical anti-Trump activist, but that fact was concealed from the court. Typically, if such behavior is documented, a new trial is automatic, and such jurors are known to have been jailed.
The Gateway Pundit said Berman launched "a crazy tirade, ripping Roger Stone to pieces, accusing him of covering up for President Trump!"
Even the left-leaning CNN reported Jackson "appeared to criticize President Donald Trump and others promoting conspiracy theories about the Russia probe."
Among the judge's declarations:
"Of all the circumstances in this case, that may be the most pernicious. The truth still exists. The truth still matters. Roger Stone's insistence that it doesn't, his belligerence, his pride in his own lies are a threat to our most fundamental institutions, to the very foundation of our democracy."
"And if it goes unpunished, it will not be a victory for one party or another. Everyone loses because everyone depends on the representatives they elect to make the right decisions on a myriad of issues — many of which are politically charged but many of which aren't — based on the facts."
"Everyone depends on our elected representatives to protect our elections from foreign interference based on the facts. No one knows where the threat is going to come from next time or whose side they're going to be on, and for that reason the dismay and disgust at the defendant's belligerence should transcend party."
Jackson claimed she based her sentence neither on comments from the president in support of Stone nor of the president's critics.
She did stay her sentence because of the motion for a new trial.
WND previously reported the jury foreman, Tomeka Hart, is an anti-Trump activist and a failed Democratic political candidate who mocked Stone's arrest before she served on the jury in his case.
The Gateway Pundit also reported a new image emerged of Hart alongside former Democratic chairman Donna Brazile. And writer Mike Cernovich wrote on Twitter that Hart was the author of an anti-Trump article.
"She has an active social media profile," he wrote. "How … did a judge approve this far left wing activist as a fair and impartial juror?"
The author of this article was a juror on the Roger Stone case.

She has an active social media profile.

How in the F-CK did a judge approve this far left wing activist as a fair and impartial juror? https://t.co/4JCbz7hmxb pic.twitter.com/AYWZ5AEmVS

— Mike Cernovich (@Cernovich) February 13, 2020
Hart also worked for the Bill and Melinda Gates Foundation, and was behind the retweeting of "a nasty tweet about Roger Stone."
The Gateway Pundit reported Hart "testified during the jury selection that she had no biases against Roger Stone and that she 'hardly paid attention' to the Russia investigation, but she specifically attacked Stone on Twitter shortly after he was arrested."
Hart posted an NPR article that attacked Stone a little more a year ago.
Hart's posting said, "Brought to you by the lock her up peanut gallery."
Prosecutors initially recommended up to nine years in prison for Stone, which drew protest from Trump on Twitter.
The four prosecutors on the case withdrew the recommendation, and Hart jumped to their defense publicly, identifying herself and stating she "can't keep quiet any longer."
Once her name was known, her anti-Trump and anti-Stone activism was made public.
Typically a potential juror with such bias would not be allowed to serve.