Original outrage over the death of George Floyd, which has prompted nationwide protests, has turned into an opportunity for criminals to loot and destroy neighborhoods.  Protesters are not targeting police stations or government buildings in protect, but rather choosing upscale shopping centers like Rodeo Drive, or the Scottsdale Fashion center in Arizona.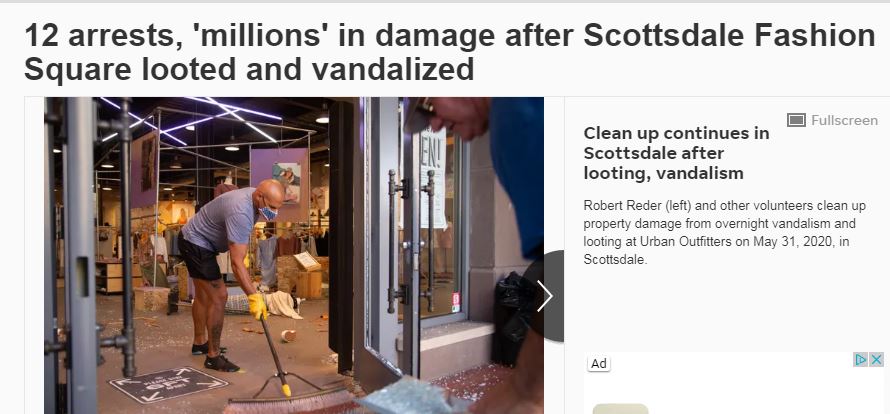 The next target for looters is  the Coachella Valley where organizers say they are planning to hold rallies in Palm Desert and Palm Springs. the locations of course are not government buildings, but upscale shopping centers were Gucci and a  nearby Ferrari dealership is.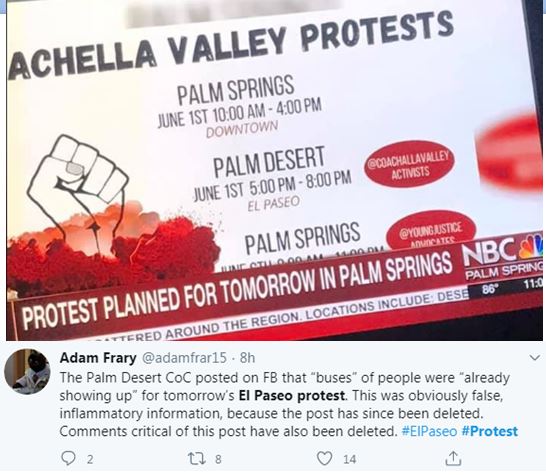 .
Another riot is being planned for 9 a.m. to 11 a.m. on June 6 in Palm Springs, of course in the area of the upscale shops, where looters can steal the best goods.
According to social media posts the event is called, "Enough is Enough," and its organizers say they "intend to peacefully protest the murders of black men and women throughout the nation who have lost their lives due to racial injustice."  So far those intentions has not turned out to be true.
Here is a post of a rioter planning to look the area.
Local are preparing for the worse.
For the people who are going to protest at El Paseo tomorrow some stores got armed guards and they ain't afraid to shoot.

— Ant (@AnthonyR711_) June 1, 2020
If this is a protest against police, you could have protested by a policy precinct or a city council building. We have good reason to be suspicious. If rioters come anywhere near my business, I have an unpleasant surprise ready for them. Peaceful Protestors have nothing to fear.

— Dave (@violist_usa) June 1, 2020
Police have been given stand down orders and are basically allowing the injustice to happen before their eyes.
In Beverly Hills.
When the rioters run out of upscale business to loot what will be next, your neighborhood or your homes?