There's no such thing as op-ed bias because everyone's entitled to their opinions, right?
Not so fast.
Newspapers publish opinion pieces because they provide a forum for public discussion. Should the city council defund the police department? Were COVID restrictions lifted too early? What's the best response to the latest foreign policy issue shaping up in the United Nations?
Unlike news, where facts are facts, people are entitled to their own opinions. Opinions are subjective for several reasons:
Opinions often express feelings that cannot be proven.
People analyzing latest developments can make differing assessments.
Over time, people's opinions change.
Life. Humor. Perspective.
It's complicated.
Let's discuss. pic.twitter.com/4o0Txe47o7

— IsItFunnyOrOffensive (@IsItFOO) July 10, 2017
Op-Ed Bias Controversies
There are a number of areas where op-ed bias subtly rears its head without readers realizing it.
A platform for hatred? It's important for the public to be exposed to opposing points of view. That's why, for example, Iranian Foreign Minister Mohammad Javad Zarif can count on getting an op-ed soapbox in major American papers whenever Tehran wages a periodic charm offensive. (Tehran's notable op-ed bias is that it offers no reciprocity for Westerners to similarly reach out to Iranians.)
Yet it would be unthinkable for papers like the New York Times, Washington Post or Los Angeles Times to legitimize a Ku Klux Klan official by publishing his take on racial equality. But during and after the Second Intifada, those very same papers provided a megaphone to leaders of the Hamas terror group. While people are entitled to express their views, it doesn't mean papers have to provide terrorists or racists with a platform and audience.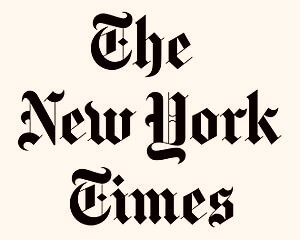 Transparency: The New York Times raised a lot of ethical questions by publishing a sharply critical anonymous op-ed, I Am Part of the Resistance Inside the Trump Administration. The author was described only as a "senior administration official."
Among the issues raised by anonymity: Who is the author? Is the author credible? What was the author's motives for speaking out? Inasmuch as the op-ed's revelations weren't just opinions but disclosures, did the Times blur the distinction between news and opinion? Is it ethical journalism to let someone sling mud behind a shield of anonymity?
Skewed facts: While everyone is entitled to their own opinions, opinion pieces must be grounded in accurate, verified facts. A Boston Globe op-ed written by Eyad al-Sarraj and Sara Roy is a classic example of how misinformation can spread and how embarrassing it is to be called out. Sarraj and Roy wrote in 2008:
Although Gaza daily requires 680,000 tons of flour to feed its population, Israel had cut this to 90 tons per day by November 2007, a reduction of 99 percent.
This "fact" was called out by Professor Martin Kramer:
You don't need to be a math genius to figure out that if Gaza has a population of 1.5 million, as the authors also note, then 680,000 tons of flour a day come out to almost half a ton of flour per Gazan, per day.
Partisanship and profits: The Providence Journal no longer publishes staff editorials, claiming that "they inadvertently undermined readers' perception of a newspaper's core mission: to report the news fairly." But the Journal's previous publisher, Howard Sutton II, denounced the move as "a corporate cost-cutting measure thinly veiled as eliminating any confusion readers might have."
Dubious sources: Pulitzer Prize winning columnist Bret Stephens got egg on his face for a 2019 column that uncritically cited a research paper on genetics. It turned out one its authors held racist views. When readers interpreted the column as arguing that Jews are genetically superior, the Times removed the reference to the study from the column.
Respectful dialogue and accountability: It's not expected that columnists and readers will see eye-to-eye on issues, but it is expected that they will engage each other respectfully. In one situation, Australian columnist Mike Carlton quit his job at the Sydney Morning Herald rather than accept a four-to-six week suspension for sending abusive emails and tweets to readers who criticized a column.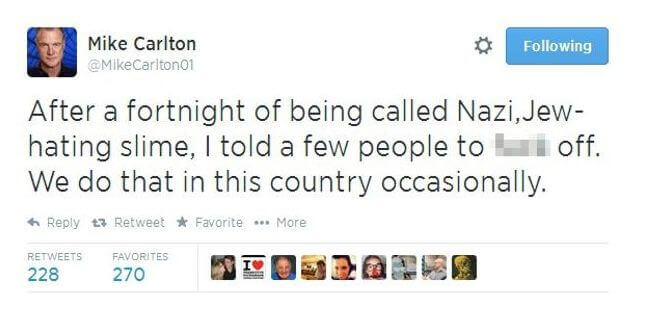 Balance of viewpoints: An opinion section ideally provides a wide enough range of viewpoints that all its readers feel like they have a place in the paper. Letters to editor chosen for publishing should reflect the community's views. So should the selection of op-eds. The paper's slate of columnists should bring a diversity of thought. The same goes for talk shows.
If the balance of views tends to point in a single direction, that's a sign that the paper either has a partisan agenda or is pandering to its readers. These are issues of a more systemic op-ed bias.
Opinions Come in Many Forms
If you're going to complain to a newspaper about op-ed bias, you first need to understand what kind of opinion piece you're addressing. Here's how to properly identify what's in your local paper's opinion section:
Staff editorials: Unsigned pieces often written by the editorial board. In smaller newspapers, they're usually written by the publisher or a senior editor. They usually reflect the institutional views of the newspaper. (Also known as editorials, or in the UK, as "leaders")
Columnists: People who write regular opinion pieces for a specific newspaper or syndicate.
Op-eds: Commentaries written by people who aren't affiliated with the newspaper.
Letters to editor: Sent by the public about issues in the news.
Cartoons: Images conveying commentary on events.
Talk shows and podcasts: TV, radio and online programs where topics are discussed, often with audience participation.
We need journalism, and that includes the opinion section for the vital role in civic discourse it plays. If we are going to become a more savvy news audience, an awareness for the problems of op-ed bias will help us become better judges of what we read. It's great when the public makes an impact on the news industry, but change begins with ourselves.
Enjoyed reading this article? Follow the HonestReporting page on Facebook to read more articles debunking news bias and smears, as well as others explaining Israel's history, politics, and international affairs. Click here to learn more!
Source material can be found at this site.