Authored by Paul Joseph Watson via Summit News,
Remarks made by President Trump during a speech have prompted speculation after he referred to having a lot of rich enemies and told the audience, "This may be the last time you'll see me for a while."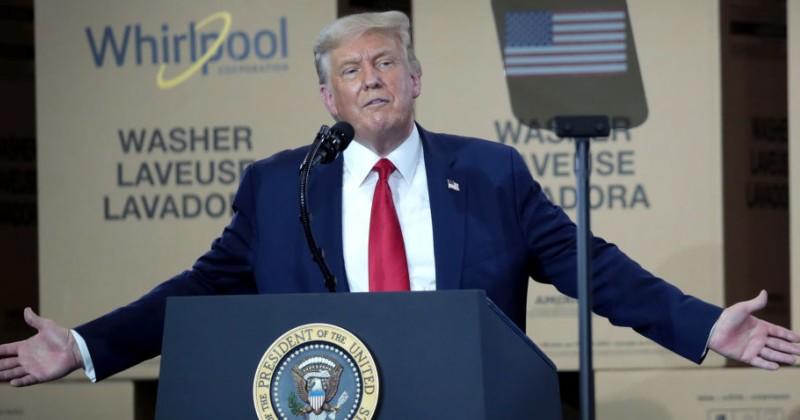 The comments were made during an address Trump gave at the Whirlpool Corporation Manufacturing Plant in Clyde, Ohio.
The context of the remarks was an executive order that will mandate U.S. government agencies purchase all essential drugs from American sources.
Trump blamed the American political class for the fact that drugs are cheaper to buy in other countries Canada even if they are made by the same company.
Trump: "I have a lot of rich enemies. You won't see me for awhile." pic.twitter.com/8AmaiENezf

— Mike ???? ???? (@northexpedition) August 6, 2020
So I have a lot of enemies out there. This may be the last time you'll see me for a while. A lot of very, very rich enemies, but they are not happy with what I'm doing," said Trump.
"But I figure we have one chance to do it, and no other President is going to do what I do. No other President would do a favored nations, a rebate, a buy from other nations at much less cost. Nobody. And there are a lot of unhappy people, and they're very rich people, and they're very unhappy," he added.
In terms of who Trump was identifying as his "enemies," the president made reference to wealthy anonymous "middlemen" who skim profits from pharmaceutical sales.
"They are so wealthy. They are so wealthy," said Trump. "Nobody has any idea who the hell they are or what they do. They make more money than the drug companies. You know, in all fairness, at least the drug companies have to produce a product, and it has to be good product."
Trump has always known that at some point, the globalist elites would set their sites on his person, instead of just trying to destroy him politically. Remember, the globalist/Democrat/communist CABAL has failed every time in the last 4 years to bring him down, from the Dossier to the 24th Amendment, from Russia-hoax to Impeachment hoax, from cratering the economy by weaponizing the China-virus to cratering our cities via the rabidly Marxist BLM/ANTIFA rioting and cratering the Constitution via incessant lawfare & diktats from unjust judges.
All that's left is to attack his person to prevent his coming landslide against Geriatric Joe in November.
AS THE LORD LEADS, PRAY WITH US…
That in these hours of his concerns, President Trump would turn more urgently to the Lord for His guidance and direction.
For the Secret Service men and women charged with the protection of President Trump.