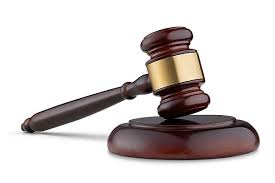 Did HYDRA (see video) use Dominion Voting Systems to attack the US? After targeting the Ukraine and Chile's constitutions, the US Constitution is the next target. Smartmatic is owned by Lord Mark Malloch-Brown, connected to Soros through the Open Society Foundation
By Ezequiel Doiny
This is shocking. To learn what Hydra is watch Glenn Beck's documentary below…
On October 19, 2020 "Masked rioters burned down two churches and looted several businesses in Santiago, Chile, on Sunday following a rally of tens of thousands of people in support of erasing the nation's constitution and writing a new one.
The rally also commemorated the anniversary of nationwide leftist riots, presumably against high metro fares and alleged police brutality…Chilean leftists — reportedly with the help of terrorists from Cuba, Venezuela, and other neighboring socialist states — began rioting in October 2019 in response to an announced hike in subway fares in Santiago…The T13 footage also showed barricades spray-painted with Spanish-language protest slogans. One barricade appeared to read "without God" and "ACAB," an English-language abbreviation meaning "all cops are bastards"…Its presence is a mirror image to the surfacing of a flag of the Mapuche indigenous people of Chile in the United States during riots that following the death of Minnesota man George Floyd…The protesters demand a new constitution because the current one took effect in 1980 under General Augusto Pinochet. Lawmakers have significantly amended the constitution since, however, particularly after Pinochet called for elections in 1989 to significantly upgrade and democratize the document…"
On October 26, 2020 Breitbart wrote "Violence, looting, and disorder erupted in Chile on Sunday evening after an overwhelming majority of people voted in favor of destroying the country's constitution, replacing it with a new document more favorable to the nation's left wing.
Approximately 78 percent of Chileans voted in favor of a new constitution in Sunday's vote, called by the country's center-right President Sebastián Piñera last November as an appeasement to left-wing riots allegedly triggered by rising subway prices in Santiago (the constitution plays no role in public transportation pricing). Election officials estimated turnout at around 7.5 million, the highest figure since 1989…
The vote to do away with the constitution, installed in 1980, follows a turbulent year marred by widespread arson of public buildings, including metro stations and churches, as well as looting and violence. Last week, rioters burned down a church before spraying it with satanic graffiti such as the number 666, a reference to the devil. Last year, following the eruption of violence in October 2019, Chilean police revealed they had identified dozens of foreigners participating in violence from communist and socialist regimes such as Venezuela and Cuba…"
["Election officials estimated turnout at around 7.5 million, the highest figure since 1989…" I WONDER IF DOMINION MACHINES WERE USED IN CHILE TO FASCILITATE REPLACING THE CONSTITUTION??? "On July 10, 2006, 18:01 (Monday), Political Counselor Robert Downes, wired a Confidential-class document from Caracas to over 13 US overseas embassies.
The document released by Wikileaks. From the wire, the public acknowledged that SEQUOIA, as a subsidiary of SMARTMATIC which owned probably by a strain of Venezuelan politico elites, working in a dozen U.S. states.
By the way, SMARTMATIC, is that the company is de facto Venezuelan and operated by Venezuelans…
Since 2004, its election technology has been used in local and national elections in Africa, Argentina, Belgium, Brazil, Chile, Ecuador, Italy, Mexico, the Philippines, Singapore, the United Kingdom, the United States and Venezuela."
Smartmatic is owned by Lord Mark Malloch-Brown. He is connected to Soros through the Open Society Foundation, an organization that gives grants to civil society organizations around the world. Malloch-Brown serves on the Open Society Global Board.
On November 13, 2020 Patrick Howley wrote "Dominion Voting Systems shares an office floor with the George Soros-funded left-wing Tides Foundation in Toronto, NATIONAL FILE has learned. Our tipster makes clear that "Soros people" are very close with Dominion, which has partnered with a voting technology company chaired by one of left-wing billionaire George Soros' best friends and associates…
The Robertson Building's Directory of Tenants shows that Dominion Voting is listed at both Suite 200 (the suite Dominion lists publicly) and also Suite 370, which places it in neighborly range of the Tides Canada Foundation in suite 360. Tides Foundation in America, based in San Francisco, created and financially supports Tides Canada Foundation. The Tides Foundation has reportedly received more than $20 million in donations from George Soros' groups, and Tides shares Soros' vision for a radical left-wing makeover of Western civilization and the world. Tides has given out money to numerous left-wing groups including ACORN and Project Vote and recently created the Black Lives Matter Support Fund."
The video below by Chanel Rion exposes links of Dominion to the Clinton Foundation.
On January 23, 2020 George Soros explained at the World Economic Forum "…Some forty years ago, when I got engaged in what I call my political philanthropy, the wind was at our back and carried us forward. International cooperation was the prevailing creed…the European Union was in the ascendant and I considered it the embodiment of the open society…But by the end of the year my hopes were dashed. The strongest powers, the US, China and Russia remained in the hands of would-be or actual dictators and the ranks of authoritarian rulers continued to grow…The fight to prevent Brexit—harmful both to Britain and to the EU—ended in a crushing defeat…
…There are…grounds to hope for the survival of open societies. They have their weaknesses, but so do repressive regimes. The greatest shortcoming of dictatorships is that when they are successful, they don't know when or how to stop being repressive. They lack the checks and balances that give democracies a degree of stability. As a result, the oppressed revolt.
We see this happening today all around the world. The most successful rebellion so far has been in Hong Kong, but it comes at a great cost: it may well destroy the city's economic prosperity. There are so many revolts going on in the world that it would take too long to examine each case individually.
Observing this torrent of rebellions, I can venture a generalization about the ones that are likely to succeed. They are typified by Hong Kong. It has no visibly identifiable leadership and yet it has the overwhelming support of the population.
I began to form this conclusion when I learnt about a spontaneous movement of young people turning up at rallies held by Matteo Salvini, the would-be dictator of Italy. They held up cut-out signs of sardines proclaiming "sardines against Salvini," and explaining that there are many more sardines than sharks like Salvini, so the sardines are bound to prevail.
Sardines are the Italian variant of a worldwide trend led by young people. This leads me to conclude that today's youth may have found a way to confront nationalist dictatorships.
I see another constructive force emerging worldwide: the mayors of major cities are organizing around important issues. In Europe, climate change and internal migration are high on their agenda. This coincides with the main concerns of today's youth. Uniting around these issues could create a powerful pro-European, pro-open society movement. But it's an open question whether these aspirations will succeed…"
On November 17, 2019 Glenn Beck wrote "…What I'm about to show you is absolutely insane. This is the final piece that shows you the full extent of how embedded the State Department and George Soros were in the Ukrainian Government. This right here is how they sealed the deal on the theft of an entire country…
[Glenn Beck continues] "…This is a leaked document that was actually written by George Soros personally, entitled: "Comprehensive Strategy For The New Ukraine"
In this paper, Soros identifies the institutions that need to either be set up or targeted.
The National Anti-Corruption Bureau needed to be established.
They got this done right from the beginning. It's also relevant to point out that this relationship bore fruit for the Obama Administration after they pressured the Bureau to investigate Manafort. They later hit a home run when they illegally released information implicating Manafort in the "Black Ledger," and that kicked the Russia Investigation into overdrive. And why did I say "illegally" released the information? Because a Ukrainian court convicted the head of the Anti-Corruption Bureau for doing this, and interfering in the U.S. 2016 election.
Isn't it interesting that the establishment of the Bureau was all part of Soros' plan who was coordinating DIRECTLY with the Obama Administration. And it was the head of this very organization that was caught on tape bragging how he worked to discredit Trump on behalf of Hillary Clinton. By the way … convicted in a court of law for interfering in the U.S. election.
Judiciary Reform, including the appointment of a new High Council of justice.
Rewrite the Constitution.
That's game, set and match. Control those three areas, along with an ally in the Presidency — which they had — and the country was now THEIRS.
But Soros had a problem. As he notes, the newly elected Parliament (the rada) was slowing down his master plan by having the audacity of insisting on that pesky little thing called "transparency." But, not to worry, there's more than one way to skin a cat…
Soros notes that after a year of preparation, all the pieces were finally in place for quote "radical reform." His plan called for the creation of the National Reform Council that would bring together the president's administration, the cabinet of ministers, Parliament and — get this — civil society. Which basically means the government — ALL OF IT — would be linked directly to HIM.
And this shows the insane hypocrisy of Soros and all these other organizations, supported by the State Department and Obama Administration, that claim to be spreading Democracy. The NSC had the power to completely bypass Parliament. It was designed to fast track "radical reform" by completely subverting the will of the people. That doesn't sound very Democracy-ish…
Now here's the best part. If you wanna know who REALLY pulls the strings in what had now become the most powerful entity in the "New Ukraine", all you have to do is read paragraph 5 on page 4.
The sole financer for the National Reform Council was the International Renaissance Foundation. Also known as, the Ukrainian branch of the George Soros Foundation. Oh but never mind, it's ok. Soros points out that a Ukrainian department would later take over the funding for the Reform Council… so there's that. The "Project Management Office" would eventually fill Soros' funding role, and lead the charge on implementing reform projects. But where would THEY get their funding?
(See page 4 paragraph 5, particularly "International Renaissance Foundation" and "will be one of the main supporters of the PMO.")
Oh … George Soros.
(See page 6.)
And he was standing by with one billion of his own money to invest in various Ukrainian businesses. Because why settle with just bending a country to your Leftist policies when you can also make billions to boot? Oh, but he wants to make it clear that he's going to reinvest all of that money into his Civil Society programs. Obama was right: sometimes you have enough money. Soros doesn't want more money. If I can quote Alec Ross: he wants more POWER.
It's really hard to grasp the concept that someone could just start revolutions, collapse countries — as Soros has. He's considered a criminal in many countries in Asia for what he's done. But this is what he's about. As I reminded you in his own words, this is fun for him.
Ukraine became the crown jewel for the now "institutionalized" U.S. Deep State and their like minded partners such as George Soros. And we might not have ever truly known the full extent of how bad it has become if not for that July 25th phone call between Trump and Zelesnky. Hydra mobilized, and they revealed themselves. But Ukraine is just the tip of the iceberg.
When Clinton's Civil Society 2.0 first came to Ukraine, consider the state of the world at the time.
The revolutions going on in the Middle East that he's talking about were more commonly known as … The Arab Spring. At this point in time, November 2011, revolutions had broken out in Tunisia, Oman, Yemen, Egypt, Syria, Libya and Morocco. TWO regimes — Egypt and Libya — had already fully collapsed.
Now for parts of the Arab Spring, the Obama Administration was much more overt in their participation. Remember this from Hillary Clinton? (see video below in this link https://youtu.be/mlz3-OzcExI
Everytime I hear that, I think of the video of the barely alive Gadaffi.
Not a good guy. But can you imagine being responsbile for that and laughing about it? Its almost as if this is "fun" for those involved. Clinton, the State Department … who do they answer to? Certainly not you.
Libya still hasn't recovered, and would eventually become the country with the largest ISIS presence outside Syria. Libya and Syria are absolute dumpster fires, and Alec Ross' "shop" within the State Department were at ground zero right from the beginning…
They were training NGOs and rebels in both countries, and actually providing communications technology to enable them to coordinate.
This was going down WHILE the Arab Spring was in full swing, but the meddling began long BEFORE…
Civil Society 2.0 began in November 2009, and it's no coincidence where they chose to kick it off… North Africa.
And remember what this program is intended for… what it's designed to nurture: revolution and regime change. As they did in Ukraine, they identify "Civil Society" groups, train them, fund them and show them how to mobilize.
Just a few months later, the White House initiated secret meetings with officials from the State Department and CIA. The meetings were led by Dennis Ross, the senior advisor on the Middle East; Samantha Power, from the National Security Council; and Gayle Smith, the director for global development…
They developed an 18 page classified report which the Obama Administration dubbed Presidential Study Directive 11…
Now, the Obama Admin issued 11 Study Directives in total, and the vast majority have been declassified. But all we know about PSD 11 is that it had to do with quote: "political reform in the Middle East and North Africa."
An official with knowledge of the classified report told this to the New York Times:
"Whether it was Yemen or other countries in the region, you saw a set of trends" — a big youth population, threadbare education systems, stagnant economies and NEW SOCIAL NETWORK TECHNOLOGIES LIKE FACEBOOK AND TWITTER — that was a "real prescription for trouble."…
Could I just ask: Is this why Facebook, Twitter and Google have hired so many democrats specifically form HC's State Department office? Are they an expansion of the SD? You do know that the original seed money for google came form the CIA. What had the gov asked for in return. By the way … that's a question, not a theory. And not a conspiracy fact as of yet.
Why is this report still classified? I'll just throw this out there … maybe because there was an office in the State Department that was traveling the world training these "big youth populations" in revolution and regime change, in the months BEFORE the Arab Spring began?
Civil Society 2.0 arrived in the Middle East and North Africa in November 2009. Presidential Study Directive 11 occurred in August 2010. The Arab Spring kicked off just FOUR MONTHS LATER.
I want to make a personal plea to President Trump. If you want to know how institutionalized Hydra is, and why they're coning after you so hard you might want to declassify directive 11. If you want to see how deep the Ukrainian rabbit whole REALLY goes … declassify PSD 11. You have the power to do it. I have a feeling that the strategy they used to take over Ukraine is probably described IN DETAIL in PSD 11.
Everything that was happening in Ukraine, was being done during the Arab Spring. Civil Society 2.0 had been on the ground a full year before the Arab Spring kicked off…
U.S. dollars then began to flow to the protestors on the streets. They did this through funding from Freedom House and the National Endowment for Democracy.
Remember that State Department meeting in 2008 a few months after Obama was elected? The Egyptian activists that brought down their countries regime … were at that conference. They were:
Taught to use social networking and mobile technologies to promote democracy…
This is a leaked State Department diplomatic cable where they confirm the participation of the Egyptian activists at the 2008 meeting in New York…
It also reveals that the U.S. Embassy in Egypt was putting pressure on the Egyptian government in support of the street protestors.
And, just as in Ukraine, the Egyptian Regime buckled under the weight of these new tech savvy global community organizers.
All three stages that would later be used in Ukraine, were pulled off to perfection in toppling the regime in Egypt. But what about stage 4?
Infiltrating the criminal justice system was harder in Egypt because the military had an iron grasp on the government. So how did they plan on getting around that? Exactly what George Soros proposed in Ukraine … just rewrite the Constitution…
This Reuters article, written right after the regime fell, describes who was involved in rewriting Egypt's Constitution. Look who was in charge:
"CIVIL SOCIETY GROUPS had already produced several drafts and a new constitution could be ready in a month."
The main group in charge was the Arabic Network for Human Rights. You'll never guess who funds them…
And while Soros funded NGOs went to work rewriting the Constitution, he then moved to get his guys into top level positions within the government…
Mohammed ElBaradei emerged out of nowhere as the de facto leader of the "revolution." He's also a trustee of an organization called the International Crisis Group…
They're a ThinkTank that claims to be:
Working to prevent wars and shape policies that will build a more peaceful world.
They're also founded AND FUNDED by George Soros.
Everything was in place for a Ukraine level theft of a country, but the Egyptian military stepped in and put a stop to it.
What began 10 years ago in North Africa and the Middle East, and then later perfected in Ukraine in 2014 … still goes on to this very day. We have a new president, a new administration, new lawmakers in Congress … but Hydra marches on.
But to be fair, you could say that they're only trying to foment revolution in bad countries. Ok, but thats not the case.
A few months after Civil Society 2.0 began in Ukraine, a near identical project popped up in Macedonia…
In February 2012, the U.S. Government gave George Soros nearly $5 million to carry out a quote "Civil Society Program." According to the financial disclosure, Soros was involved in training and funding Macedonians on freedom of association, youth policies, citizen initiatives, persuasive argumentation and use of new media. So, in other words, they wanted a Macedonian Spring.
The money flowed through the State Department and was facilitated by U.S. Ambassador to Macedonia Jess Baily. Now, at this point, this isn't surprising coming from the Obama Administration, but after Trump was elected in 2016 an additional $9.5 million was allocated to keep the operation going.
Judicial Watch has done some digging on this, and they've interviewed several Macedonian officials to find out what the State Department and Soros are up to. See if this sounds familiar:
The groups organize youth movements, create influential media outlets and organize violent protests to undermine the institutions and policies implemented by the government. One of the Soros' groups funded the translation and publication of Saul Alinsky's "Rules for Radicals" into Macedonian…
I wonder … what did Hydra have against the Macedonian Government at the time? Could it be because they had one of the more conservative governments in all of Europe? They had the lowest flat tax on the continent, close ties with Israel and were strongly pro-life. They had also recently built a border fence to try and deal with the immigration crisis.
The State Department was attacking this government, through George Soros, with YOUR money…
It prompted Mike Lee to write an official letter to Ambassador Baily, asking him what the heck was going on. This wasn't the official policy of the U.S. Government, this was someone else's SHADOW policy…
And, as it has happened time and time again since this all began, violence, riots and chaos were the consequences of that shadow policy.
The U.S. Ambassador remained in Macedonia up until a few months ago. There was never any explanation as to why he left. There's no entry on the official embassy website. He just suddenly … wasn't there anymore. I talked to Mike Lee before this broadcast. He told me that he received what the State Department might classify as answers. But Mike says that his questions were NEVER satisfactorily answered.
"…Spontaneous, indigenous popular uprisings" continue to break out TO THIS DAY, and the fingerprints of Civil Society 2.0 and George Soros are all over it. They're following their 4 part plan country by country.
I challenge you —everywhere the violence is erupting — try and find one that isn't related to the programs, groups and people that I've shown you here…
Violence in Chile continues to boil over. Chile … the one country in South America that has actually seen economic growth by adhering to open and free markets, is now spiraling out of control. More than 15 people have died. And you know what sparked all the chaos? It wasn't self immolation like the Arab Spring. No … "Civil Society" groups hit the streets in Chile due to a three cent cost in public transportation. THREE PENNIES.
Chile's free market government has been a target of Hydra for a long time…
Civil Society 2.0 began setting up TechCamps in Chile in November 2010. From the press release:
Goals of the program include increasing regional civil society organizations' digital literacy, sharing information, building networks and matchmaking like-minded individuals to organizations.
It always reads the same, and regime change and chaos in the streets always follows. And those "like minded organizations and individuals" included people like this woman (Javiera Lopez)…
She's one of the lead organizers out in the streets. She's also the National Political Counselor for a far-left Socialist political party called Democratic Revolution. Their top demands, as seen in this tweet, is to force the rewriting of the Chilean Constitution…
Hmm, where have we seen that before? The State Department and Soros, the Hydra that is called Civil Society 2.0.
A year after Civil Society 2.0 began training activists in Chile, Democratic Revolution formed to organize the quote "activities of the student movement." Today, they're leading the charge in the same way Egyptian activists overthrew the Mubarak regime. But none of it would have been possible without the financing of George Soros and his Open Society Foundation…
Soros was there from the beginning and continued funding through, AT LEAST, 2015. Now they're poised to overthrow one of the most free market economies in South America.
They're taking down country by country, one at a time. The strategies of progressive leaders in the past of establishing large governing bodies such as the League of Nations or the UN, and bending continents under their ideological boots is largely over. Why start from the top, when you can conquer fragile regimes one by one?
And if you think this is happening purely beyond our own borders … I've got some REALLY bad news for you. Countries like Ukraine, Macedonia, Egypt, Yemen and even Chile are much easier to heat up, destabilize and then cast into your image. You can place allies in the criminal justice system, and do deals with their leaders to fast track legislation. You can't really do that here.
However, is it a coincidence that leftists are being trained here in the U.S. by Soros groups? That our DOJ, FBI CIA, all of it has been so badly damaged in reputation? That corruption is at a level I've never seen in our country before? And our Constitution is constantly discredited and no one really knows it anymore. How far-fetched is it to believe that in the next 5 years you could get America to call for an ACB — some outside force that would rat our corruption? How hard is it to believe that protesters —leaderless organizations — could rise up to create instability and demand that a few changes to be made to our constitution?
Make no mistake, Hydra is active here in the United States. They're skipping the federal government and going state by state, county by county … city by city. The same tactics they've been employing all over the world have come, and are coming, to main street USA…"
On November 28, 2020 Tim Brown wrote in Conservative Firing Lane "Leah Southwell is a US citizen, wife & mother, and also a coordinator for the John Birch Society. She and her family decided to move to Chile to learn a different culture, language & see another part of the world. During that time, she witnessed the Marxist-Leninists take to the streets & begin an uprising in Chile. Very soon, Chile will be looking to replace its current constitution with a new one, a more sinister & tyrannical one. Leah came back to the States, only to discover the same thing was going on here. She joins me in this episode to share what she witnessed & warn the people of the US of the impending threat…" (PLEASE SEE VIDEO IN THE LINK BELOW…)
The riots in Chile mirror the riots in America. On August 16, 2016 Breitbart reported "George Soros's Open Society Institute viewed the 2015 Baltimore unrest following the death of Freddie Gray as opening a "unique opportunity" to create "accountability" for the Baltimore police while aiding activists in reforming the city…The documents further confirm that the Open Society last year approved $650,000 to "invest in technical assistance and support for the groups at the core of the burgeoning #BlackLivesMatter movement.""
On September 16, 2016 Breitbart reported "Black Dallas Cop Sues Black Lives Matter, Soros for Inciting Race War…Dallas Police Department Sergeant Demetrick Pennie, President of the Dallas Fallen Officer Foundation, filed an amended federal complaint September 16 against more than a dozen defendant institutions and individuals to build a class action case on behalf of "police officers and other law enforcement persons of all races and ethnicities including but not limited to Jews, Christians and Caucasians" for "inciting" race riots and related violence…The 66-page federal complaint alleges that each defendant individual and organization "repeatedly incited their supporters and others to engage in threats and attacks" against police officers around the nation, culminating in the July killings of five Dallas area officers with nine others wounded at a Black Lives Matter gathering. The complaint singles out George Soros as "the financier of the BLM Defendants and similar organizations with the goal of inciting a race war" and advocating violence against whites and Jews…"
On November 25, 2020 Thomas D. Williams wrote in Breitbart "Hungarian Prime Minister Viktor Orbán blasted billionaire disrupter George Soros Wednesday, denouncing his efforts to create a "European empire" under the banner of a global open society.
In his written statement, Mr. Orbán replies to a November 18 article by George Soros published in Project Syndicate in which Mr. Soros attacks Hungary and Poland for vetoing the European Union's proposed €1.15 trillion seven-year budget.
In his article Soros instructs the leaders of the European Union "to severely punish those Member States that do not want to become part of a unifying European empire under the banner of a global 'open society,'" Orbán writes.
Soros is an "economic criminal" who "made his money through speculation, ruining the lives of millions of people, and even blackmailing entire national economies," Orbán states, noting that many believe that prime ministers must not debate with economic criminals, just as governments "must not negotiate with terrorists."
"Yet now I am compelled to do so," Orbán declares.
Whereas in his article Soros describes himself as "a committed supporter of the EU as a model of an open society," Mr. Orbán insists that "Europe's strength has always been derived from its nations."
"Every attempt to unify Europe under the aegis of empire has failed," Orbán insists. "Thus historical experience tells us that Europe will be great again if its nations become great again, and resist all forms of imperial ambition."
"Great forces are once again moving to eradicate the nations of Europe and unify the continent under the aegis of a global empire," the Hungarian PM continues. "The Soros network, which has woven itself through Europe's bureaucracy and its political elite, has for years been working to make Europe an immigrant continent."
"Today the Soros network, which promotes a global open society and seeks to abolish national frameworks, is the greatest threat faced by the states of the European Union," he adds. "The goals of the network are obvious: to create multi-ethnic, multicultural open societies by accelerating migration, and to dismantle national decision-making, placing it in the hands of the global elite…"
The Soros network financed similar programs aimed at accelerating migration in Minnesota. On September 22, 2020 USNews reported "Democrats have a soft spot for Minnesota, which comes through when the party needs it…Democratic nominee Hillary Clinton won the state by a bare 1.5 percentage points (44,593 votes) in 2016, a razor-thin victory that was largely overlooked because of President Donald Trump's upset wins in Pennsylvania, Wisconsin and Michigan. But those three Trump take-backs, experts say, are an indicator of regional political shifts that provide more opportunities for Republicans in the Midwest and post-industrial Northeast. And Minnesota is a natural expansion for the GOP, based on those trends…Minnesota may have voted Democratic in the last 11 presidential elections, but the state's demographics look more like the Republican Party base than the Democratic base. It's overwhelmingly white – 79.5% is white, compared to the national average of 60.4%, according to government data collected by USAFacts. Just 6.6% of the state is African American (compared to 12.5% nationally), 5.5% of the North Star State is Hispanic (compared to 18.3% nationally) and 5.1% is Asian American (compared to 5.7% nationally). For a Democratic Party increasingly reliant on people of color for election wins, those are not reassuring demographics."
On November 28, 2016 the Washington Examiner reported "The Obama administration resettled 8,858 Somali refugees in the United States last year, and nearly 43,000 during Obama's eight years, a huge number that is now raising concerns…
In 2017 CNN reported that the favorite place to settle for Somalian refugees is Minnesota "Around 150,000 Somalis, both refugees and nonrefugees, live in the United States, according to U.N. estimates from 2015. More Somalis live in Minnesota than any other state."
Why do Somalians choose Minneapolis? They had incentives provided by Soros George Soros' Open Society Foundation's Four Freedoms Fund. On September 4, 2018 the Minnesota Sun reported "Big Business-Cheap Labor Lobby Teams with Soros-Funded Organization to Solidify Minnesota As an Immigrant Magnet…
The Partnership for a New American Economy (PNAE), is a powerful and well-funded big-business-cheap-labor lobby led by business leaders, former politicians, and chambers of commerce. Renamed to the shortened New American Economy (NAE), the coalition continues its push for comprehensive immigration reform by highlighting the work ethic and perceived business ambitions of legal and illegal immigrants over native-born Americans.
Don Ness, former Democrat mayor of Duluth and R.T. Rybak, also a Democrat and former mayor of Minneapolis, are named members of the NAE. During Rybak's twelve years as mayor over 11,000 refugees were brought to Minneapolis by federal resettlement contractors and he was openly critical of Arizona's legislative efforts to curb illegal immigration…
Founded in 2010, the NAE formed to convince the public and policymakers that comprehensive immigration reform like the 2013 "Gang of Eight" amnesty bill which offered a path to citizenship for illegal aliens in the U.S., would also help grow the economy and create jobs for Americans. The amnesty bill also made it easier for cities to refuse cooperation with ICE and continue sanctuary city policies.
After Congress failed to pass the "Gang of Eight" bill, NAE turned its focus to influencing the politics of immigration at the state and local level by collaborating with Welcoming America to use incentives like "Gateways for Growth" (G4G) grants.
Welcoming America which provides technical assistance to G4G recipient cities, was launched in 2009, with support from George Soros' Open Society Foundation's Four Freedoms Fund.
The G4G payouts are designed to "integrate immigrants as part of an economic growth strategy." In keeping with open borders groups, no distinctions are made between legal immigrants and illegal aliens…"
Ezequiel Doiny is author of "Obama's assault on Jerusalem's Western Wall"