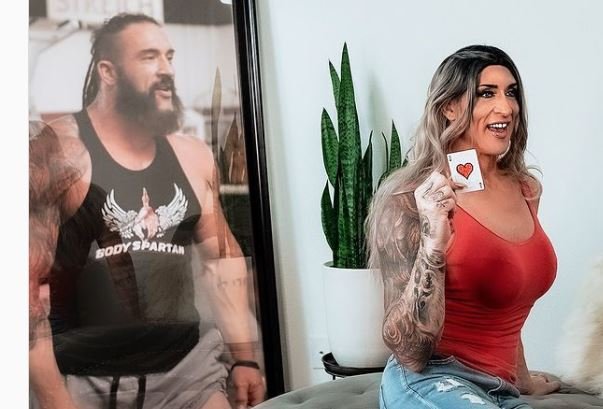 Former WWE Wrestler Tyler Reks came out as a trans female on Thursday on Instagram.
Gabe Tuft made the announcement with long flowing hair and a red top.
Advertisement – story continues below
CBS News reported:
Former WWE wrestler Gabbi Tuft came out as transgender this week, saying, "This is me. Unashamed, unabashedly me."

TRENDING: Exclusive: The TCF Center Election Fraud – Newly Discovered Video Shows Late Night Deliveries of Tens of Thousands of Illegal Ballots 8 Hours After Deadline

In the ring, Tuft went by the name "Tyler Reks," wrestling professionally from the late 2000s to the early 2010s. She left her career to spend more time with her wife, Priscilla, and their daughter.

Before retiring, her signature move was known as the "Burning Hammer." She competed in iconic television events, including "Raw," "SmackDown" and "WrestleMania."

Advertisement – story continues below

In her lengthy announcement, Tuft wrote on Instagram that she was afraid of what her family, friends and followers would say once she came out.
Source material can be found at this site.