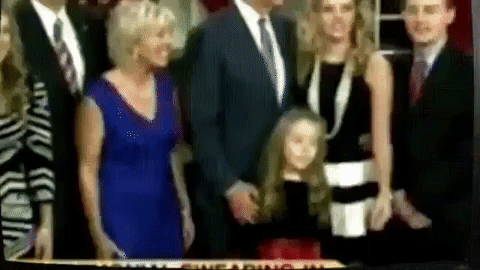 Soon after Joe Biden's made the decision to stop new construction of the border wall, to allow child traffickers and drug dealers easier entry into the country, Biden decided to help out child rapist and sexual predators coming through the border stay inside the United States.
President Trump implemented a program to help stop rapist and child trafficking in program called Operation Talon program. The program targeted sex offenders in the US illegally.
Operation Talon was a nationwide ICE operation that focuses on removing illegally present convicted child traffickers and sex offenders from the United States.
Joe Biden and Democrats thought it was best to end this program and leave Americans and children vulnerable. They really hate us and put illegal child rapist first.
Breitbart.com reported:
On Saturday's broadcast of the Fox News Channel's "Fox & Friends," Florida Attorney General Ashley Moody (R) stated that there is "no reason" for President Joe Biden's cancellation of Operation Talon, an operation that targets sex offenders in the U.S. illegally.
Moody said, "We rely on the federal government to assist our local and state law enforcement and remove those that are lurking in our communities that are sexual predators and that are preying on our most vulnerable. And so, to have an administration, Joe Biden, cancel an operation that is focusing on sexual offenders in our country, as the attorney general of Florida certainly, but as a mother, it's horrifying."
Biden is also mandating men pretending to be women must be allowed to shower and access the the girls bathrooms in schools. Biden wants more sex offenders so they can facilitate assault on girls, this is what the Democratic party stands for.
Joe Biden's own daughter Ashley Biden Biden's  diary details 'inappropriate' showers with Joe as a child, clearly Biden has some serious issues with pedophilia. Both of Joe Biden children had drug addiction problems and sexual fetishes.  Hunter Biden impregnated a hooker named Lunden Roberts that he met at a strip club, Biden later was sued by her for Child Support.