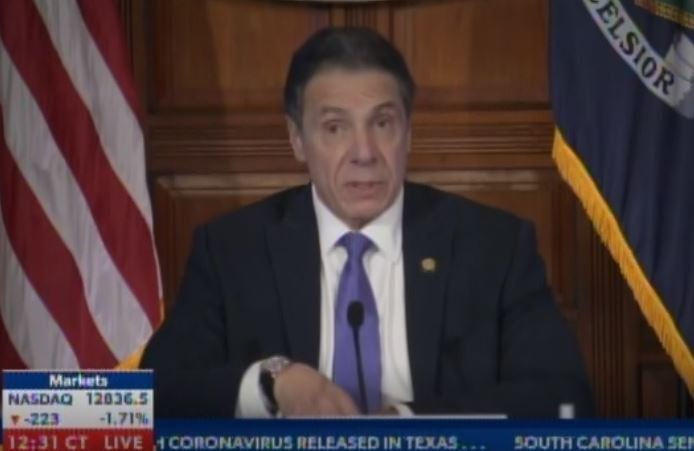 Governor Andrew Cuomo responded on Wednesday to the latest accusations of sexual harassment against him.
Cuomo said he will cooperate with the Attorney General in her investigation against him. He appeared a bit teary-eyed during his statement.
Advertisement – story continues below
Governor Andrew Cuomo: I have learned from what has been an incredible situation for me as well as for other people. I'm sorry. I'm sorry for whatever pain I caused anyone. I never intended it. And I will be the better for this experience.
The first question came from a reporter asking if he will resign.
TRENDING: Capitol Police Increasing Security Based on Suspicious 'Intel' Warning of Militia Plot to Breach Capitol on March 4
Cuomo said touching and kissing is his customary way of greeting people, adding, "I kiss and hug legislatures."
Advertisement – story continues below
Source material can be found at this site.