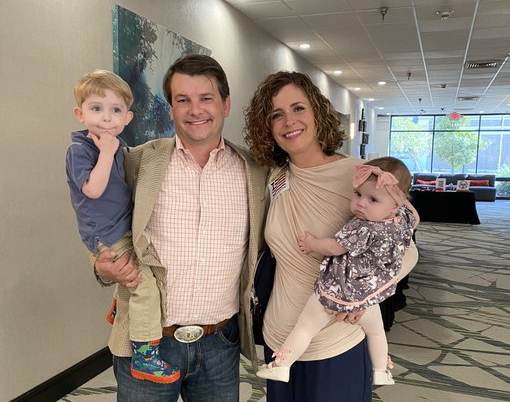 Luke Letlow won the Louisiana US House race and then died suddenly in December.  Last night his wife won the election for his replacement in the US House.
Julia Letlow won the Louisiana election yesterday for the replacement seat for her late husband.  The Republican beat a number of candidates to win the seat.
Advertisement – story continues below
It was reported in December that her husband had died from COVID but then it was later corrected and reported that he died from a heart attack after a procedure:
Congressman-Elect Luke Letlow Passes Away from COVID at 41; Louisiana Republican Was to Be Sworn in Next Week …Update: Died from Heart Attack After Procedure
TRENDING: BREAKING: SWAT Team Moves In As Spring Breakers Commit Violence, Destroy Restaurants…City of Miami Beach Declares State of Emergency [VIDEO]
President Trump sent out his congratulations this morning to Ms. Letlow:
Statement by Donald J. Trump, 45th President of the United States of America re. Julia Letlow: pic.twitter.com/f9RBTcqnqf

— RSBN ?? (@RSBNetwork) March 21, 2021
Advertisement – story continues below
Congratulations to Julia Letlow!
Source material can be found at this site.