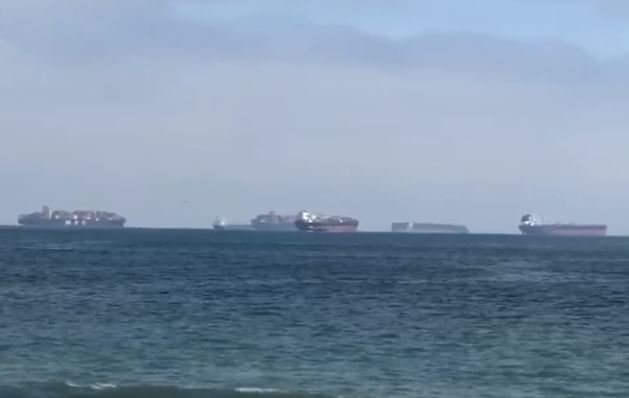 From a Gateway Pundit reader:
A good buddy of mine in Los Angeles, at an international freight forwarder, told me that they are getting over-run with shipping containers from China.

Advertisement – story continues below

He said he was in Longbeach, CA over the weekend and he said that there were over 60 container ships moored and anchored yet to be unloaded.

I thought that the US was limiting imports from China? I thought that the tariffs were still in place and that there was very little importation from the Communist Chinese. He explained to me why frieght transportation is so expensive… He said supply and demand. He said they are running 24/7 freight from China. What has the Biden administration done to cause this? Why are we destroying American manufacturing and jobs with a flood of China goods? I imagine that your readers would be interested to know the details.
TRENDING: Steve Bannon: Georgia Will Hold a Forensic Audit – Three Republican Senate Seats Are Coming Back after Full Forensic Audit Completed (VIDEO)
Here's the video from Longbeach.
Advertisement – story continues below
Source material can be found at this site.