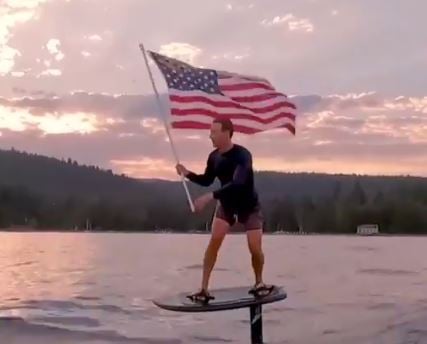 Mark Zuckerberg has done more damage to this country than any one person in the past 15 years.
Through his wildly popular platforms – Facebook, Instagram, etc – Zuckerberg has wiped out conservative speech in the United States in less than ten years. Most conservative users have been banned or censored at least once. It doesn't matter how large or small they are. Freedom of speech and patriotic speech means absolutely NOTHING to Mark Zuckerberg.
Advertisement – story continues below
Zuckerberg has interfered in several elections around the world in order to push his godless, globalist agenda. Zuckerberg was a major player in the greatest crime of the century — the theft of the 2020 presidential election from Donald Trump.
NUTS. Zuckerberg Brags About Interfering in Election and Cracking Down on Dreaded Q-Anon So They Could Not Organize Violence — But BLM-Antifa Violence is Approved
TRENDING: Nation's Largest Teachers Union Approves Plan to Promote Hate-Based Critical Race Theory in All 50 States and 14,000 School Districts
On Sunday Zuckerberg posted video of himself riding a hydrofoil surfboard while carrying a US flag.
NEW – Facebook's Zuckerberg on July 4th. Not a deepfake, but real.pic.twitter.com/zsTHGaHGWY

— Disclose.tv ? (@disclosetv) July 4, 2021
Advertisement – story continues below
Source material can be found at this site.